£23m Scrappage Scheme for Microbusinesses in London
Scrappage Scheme for Microbusinesses
The scrappage scheme has officially launched as of the 22nd of February 2019. It has been introduced as a cost-effective way for London's smallest businesses to update their vehicles to become Euro 6 compliant in a bid to increase air quality for all Londoners. There are a few options available so we're covering them here:
What can the scrappage scheme give me?
There are three options on offer for people looking to take advantage of Sadiq Khan's scrappage scheme.
Frequent users in the Congestion Charge Zone:
This option is perfect for the people that are frequently in the CCZ but might not be registered in a London borough, which comes up as a stipulation for the other two grant payments.
£3,500 is on offer where the light van isn't Euro 6 compliant and has been driven in the Congestion Charge Zone at least 52 times in the past 6 months before 22/2/19.
Scrappage and purchase/lease of a replacement: 
A second option brilliant for London businesses is to think about a replacement vehicle as part of the scrappage scheme. This option offers £3,500 to businesses where the vehicle is a pre-Euro 6 van and replaced by a van that's Euro 6 compliant. Unlike the above, the business will need to be registered in London.
Scrappage and contribution towards the running cost of an electric vehicle:
If you're an environmentally conscious business, Sadiq Khan is offering £6,000 to update towards green vehicles. It's made up of the £3,500 to scrap the existing vehicle, plus a £2,500 contribution towards the running costs (and insurance!) of an electric vehicle.
Your vehicle needs to fail the ULEZ standards and replaced by an electric vehicle. As with above, your business needs to be registered at a London address, but there are no worries if it isn't. If you've been in the Congestion Charge Zone over 52 times in the past 6 months before 22/2/19, you may still apply.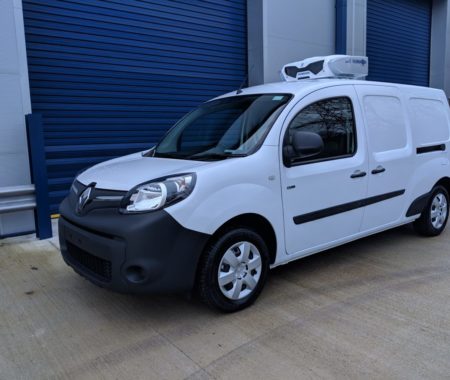 Am I eligible for the ULEZ scrappage scheme?
There are a few rules in place for the scrappage scheme.
First of all, businesses must have all three of the following:
10 or fewer employees
Up to £632k turnover OR up to £316k balance sheet total in the preceding and current financial year
Companies House registration as an active company in the UK OR be VAT registered in the UK
The vehicle you intend to scrap also needs to be all of the following five:
A van or minibus owned by a registered micro business or charity for more than 12 calendar months before 22 February 2019
Insured for business use
Road taxed with a valid MOT
Scrapped at an approved Authorised Treatment Facility (ATF)
Fail the ULEZ standards
How do I apply for the scrappage scheme?
You can find all the details you need to apply for the scrappage scheme on the tfl.gov.uk website in an article about the scrappage scheme. You can only make one application to scrap up to three vehicles and you can't add or remove the vehicles in your applications in any way. Make sure it's all accurate before you submit!
Vehicles for your consideration
Has option 3 taken your fancy? We've been perfecting our conversions for electric vehicles and are proud to announce we have some of the best efficiency with door openings in the industry. Take a look our Renault Kangoo ZE conversion.
Furthermore, all our vehicles are Euro 6 compliant, so whether you're looking to upgrade your panel or crew van, or a refrigerated vehicle, we have you covered.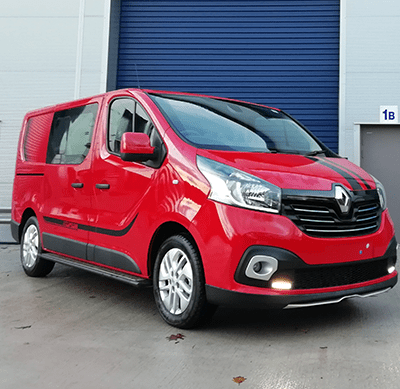 ---
On the 18th of December, the London Mayor, Sadiq Khan announced a £23m scrappage scheme to assist London's micro-businesses in preparing for the upcoming Ultra Low Emissions Zone (ULEZ.)
In a bid to reduce pollution from high-emission vehicles in London, the Mayor has brought forward the plans for the ULEZ to April 2019, which has caused concern for smaller business who may incur the £12.50 daily fine for being without a Euro 6 vehicle on top of the existing congestion charge.
"To truly get a grip on our lethal air we need to take bold action to rid our city of the most polluting vehicles."

-Sadiq Khan
The scheme looks to assist thousands of small businesses in updating their vehicles to be Euro 6 compliant and there are calls for the government to add to the current scrappage scheme.
A micro-business is one with less than 10 employees. The news will come as a relief to London's smaller businesses and the details of the scrappage scheme will be available next year.
We'll be updating as and when we have more information on the scrappage scheme, so watch this space.
Related Posts: