Complete 2023 Van Buying Guide 
In our 2023 van buying guide, we outline some crucial factors you need to consider when purchasing a new van this year.
So, you're thinking about buying a new van but have no idea where to start.
Don't worry, getting a new van can be daunting.
Like buying a new car, knowing your stuff can come in handy – especially when looking for the best deal possible.
The UK van market is growing rapidly. As of 2019, there was an estimated 3.9million vans on UK roads.
In 2020, that number rose to around 4.5 million.
With a growing market comes a wider range of products available. And a wider range of products means more choice, more time spent researching your options and more headaches.
Whether you're a first-time buyer looking to experience the practicality of a van, or an experienced buyer looking to expand their fleet – here are our top tips on how to find the perfect van for you in 2023:
One Size Doesn't Fit All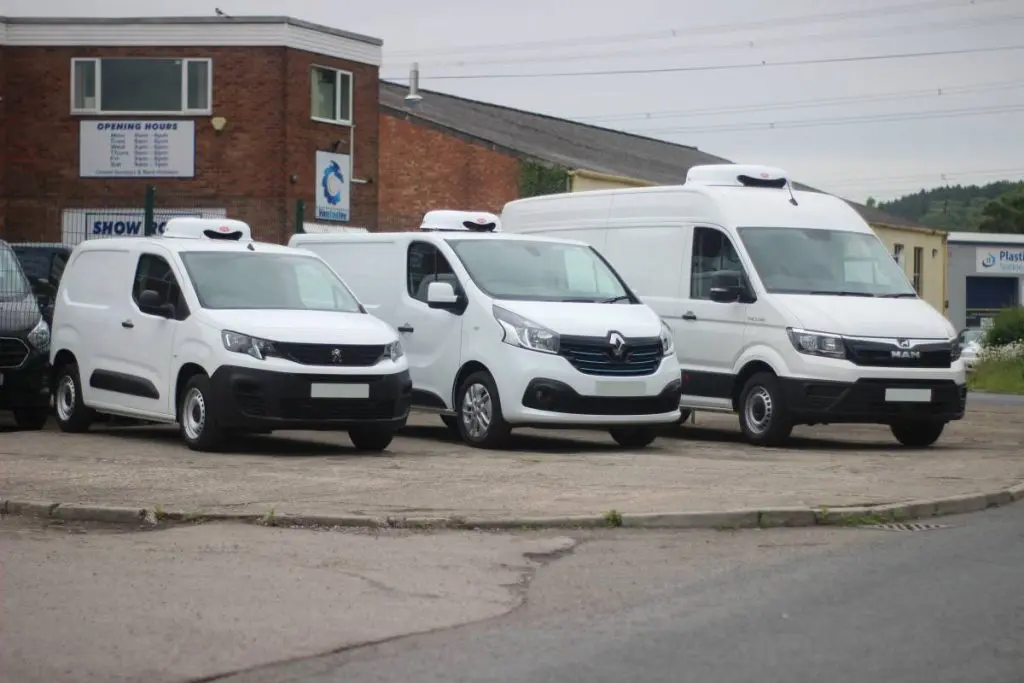 Getting the right-sized vehicle to suit your needs is crucial.
Underestimating – and even overestimating – the size of vehicle you need can prove costly.
But this doesn't just apply to refrigerated vans. Crew vans, panel vans, bespoke conversions and everything in-between.
Buy a van that's too small and you won't be able to transport all the cargo you need. A van that's too big means lots of wasted space and – more importantly – wasted money.
Vans come in three simply-named categories: small, medium and large.
Each manufacturer has a flagship model for each of these categories. And each of these models come in a whole manner of shapes and sizes.
Take Ford for example. They offer three different iterations of their famous Transit in each size category: the Transit Connect and Courier (small), the Transit Custom (medium) and the Transit (large).
Each of these models also comes in various wheelbase and height variants.
In Ford's case, this will be shown in the vehicle's derivative as 'L' for the wheelbase and 'H' for the height.
Small and medium vans go from L1H1 to L2H2, while large-sized vans can go from L1/H1 to L4/H4.
A longer wheelbase adds additional length to the vehicle, while taller variants – unsurprisingly – increases the height of a vehicle.
What does 'payload' mean?
Payload refers to the total weight of what can safely be loaded into a van. This includes all passengers AND anything you're carrying.
Vans also have what's known as a gross vehicle weight (GVW), which is the legal limit your vehicle can weigh when loaded.
Payloads can vary depending on the size of a van. If you're transporting a lot of heavy goods, having a van with a sufficient payload is a must.
What is 'load space'?
Loadspace/load area refers to the storage area in a van located behind the bulkhead (a partition separating a van's storage area and cab).
Larger-sized vehicles typically have larger loadspaces depending on the size variant. You can compare the load area of different vehicles by looking in the dimensions section of any manufacturer's brochure and finding something along the lines of 'load volume' (typically measured in cubic metres).
If you're transporting large goods or even a large quantity of goods, load area is certainly something to bear in mind.
Cosmetics & Accessories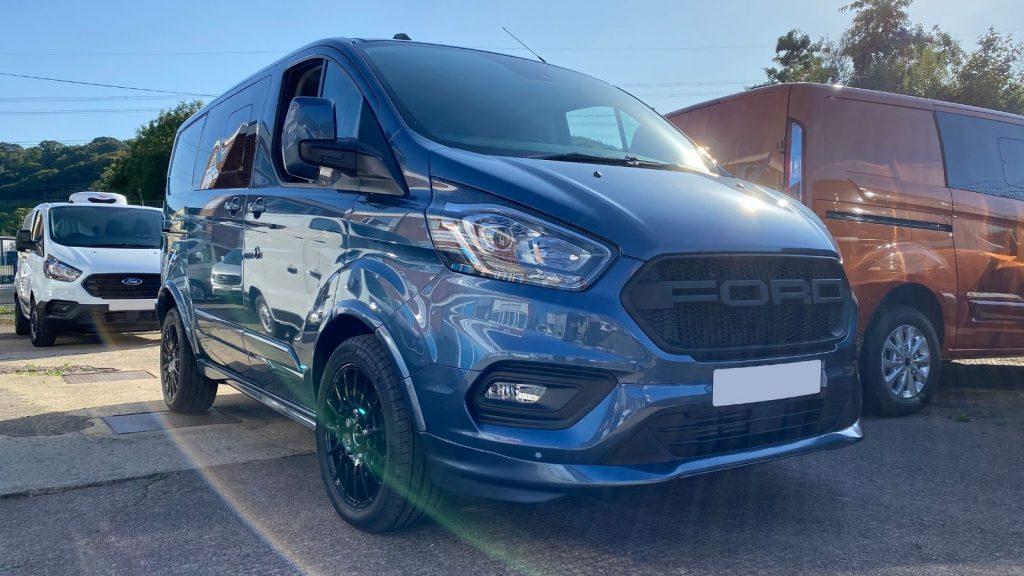 Vans have to look good, right?
You also need to ideally be comfortable in your van, right?
These days, most van models are available in stylish, metallic colours similar to the latest sports cars.
Magnetic greys, race reds, chrome blues – the works.
This also means you can match your van to your business' brand. Could you imagine the Royal Mail or the AA using standard white vans for their fleet?
Not only that but as more facelifts are released for leading van models, the nicer vans are becoming to look at.
Manufacturers are opting for sportier-looking vans, with even the option for body kits, alloy wheels, decals and more.
Tip #2 of our 2023 van buying guide: Choose a van you like the look of and you'll end up happier in the long run.
New Vs Used: Which Should I Choose?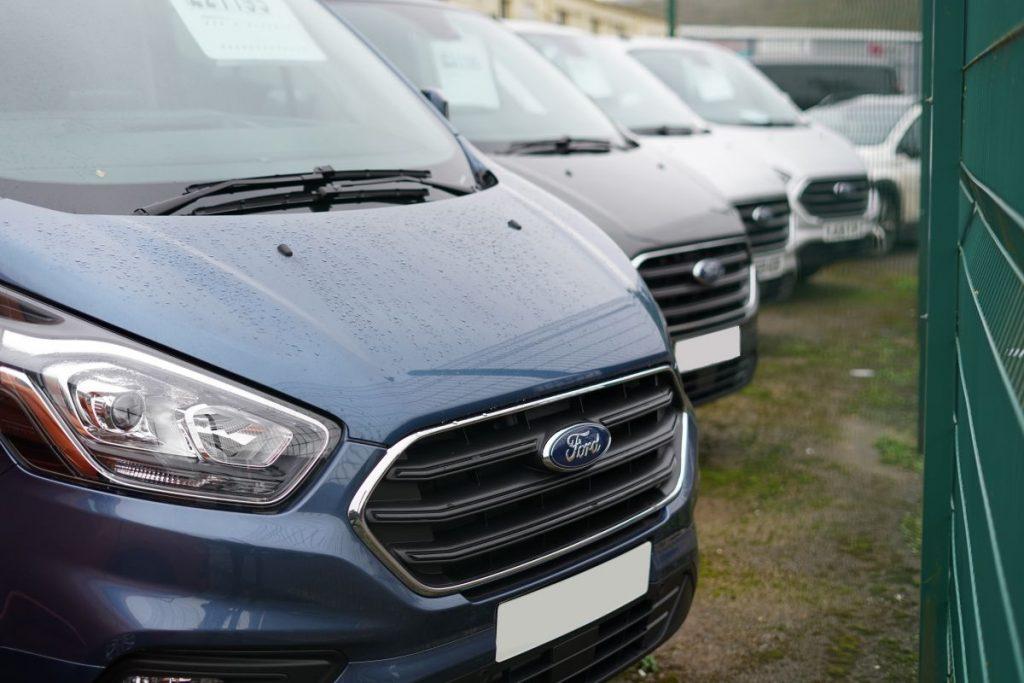 Perhaps the biggest factor in your van-buying experience is deciding whether to choose a brand new van or a used van.
Price will influence this decision massively. Used vans vary between a couple of hundred pounds to tens of thousands of pounds.
With new vans, however, the cost will always be more. But exactly how much more depends on the state of the used market.
The used van market is susceptible to fluctuation, meaning used van buyers should always be diligent when scouring for a good deal.
When used vans are high in demand, prices go up. When they're not, they go down.
With buying a new van, you benefit from the full manufacturer's warranty. Plus, you don't need to question the seller on how the vehicle was treated by previous users.
If you do opt to buy a used van, we suggest asking the seller if they can tell you what the van was being used for, if there's a full servicing record and if any modifications have been fitted.
Finally, the main benefit to buying new over used is that it opens the door to the possibility of leasing the van. This leads us to our next point…
Financing Your Van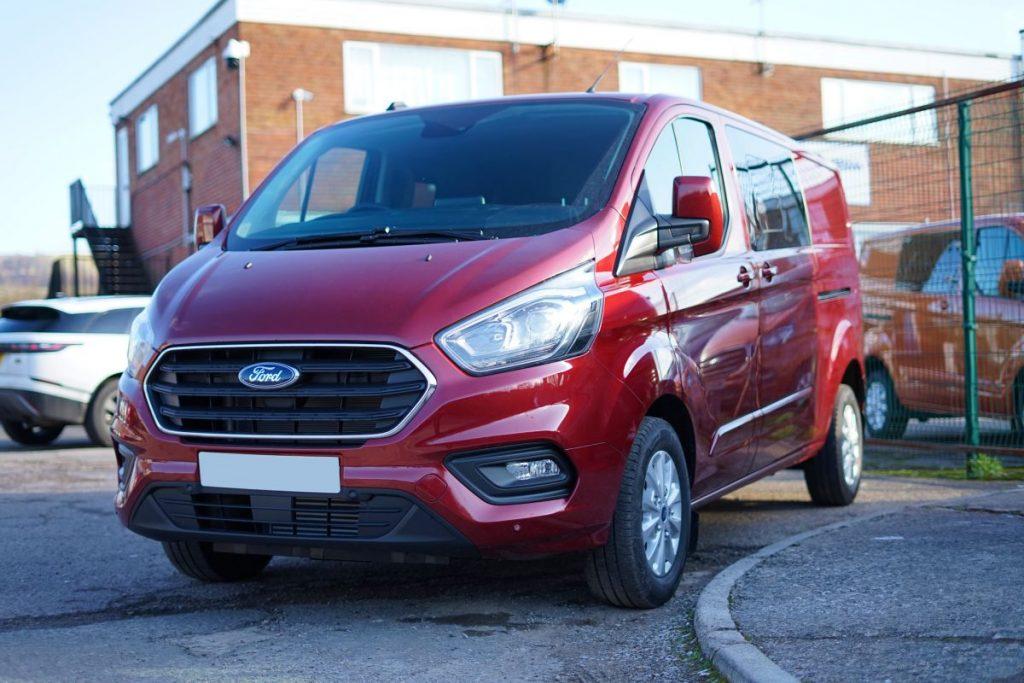 Being able to purchase your van outright is a great position to be in.
However, if you're looking to spread the cost of your vehicle and manage your cash flow, financing your van is a fair option.
This means knowing enough about different finance plans, as the world of vehicle finance is broad and often confusing.
How does a finance lease vary from a hire purchase? What is a balloon payment? All these questions and more.
If there's one benefit to financing – more specifically, leasing – your van, it's that a business lease on a commercial vehicle classes as a business expense. This means you can offset 100% of your monthly payments against any taxable profits at the end of each year.
Buying outright does also allow you to offset the cost of the van – but only for the year you bought it. With a lease, you can offset those payments at the end of every tax year for the length of your finance agreement.
Check out some of our finance guides to learn more about how to find the right agreement for you.
How Big Is Your Carbon Footprint?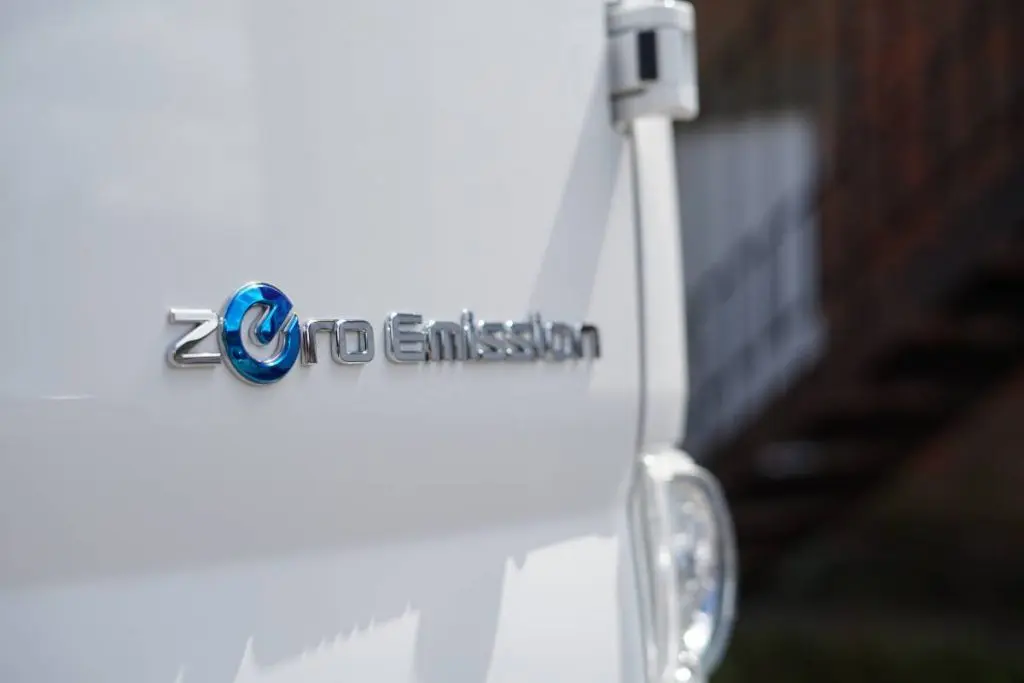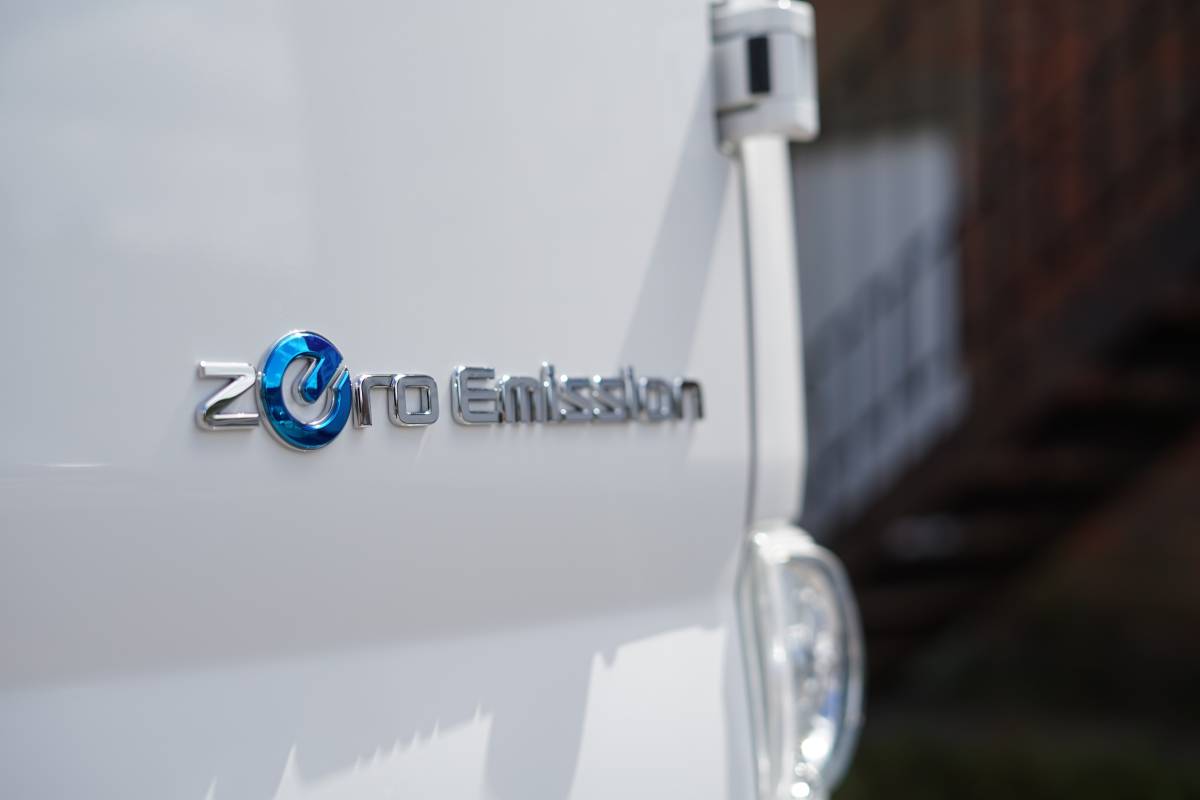 Next up in our van buying guide: 2023 is the year of efficiency.
Already, we're seeing manufacturers up the ante when it comes to introducing electric versions of their best-sellers. Take Ford's recent announcement of the E-Transit for instance.
If you're located in a big city, emissions will be your top priority.
London's ULEZ is thriving, and more clean air zones are popping up all over the country.
At the very least, your van should meet Euro 6 standards to be exempt from any LEZ charges. If not, it'll end up costing you more in the long run.
The safest way to ensure your vehicle meets the latest emissions standards is to buy new. But if you've got your heart set on a used van that's too good to pass on, do some research into its engine and how it complies with any restrictions in your area.
If future-proofing sounds like something you'd want to know more about, check out our recent guide on electric van benefits that van drivers should know about.
Aftersales: Are You Being Taken Care Of?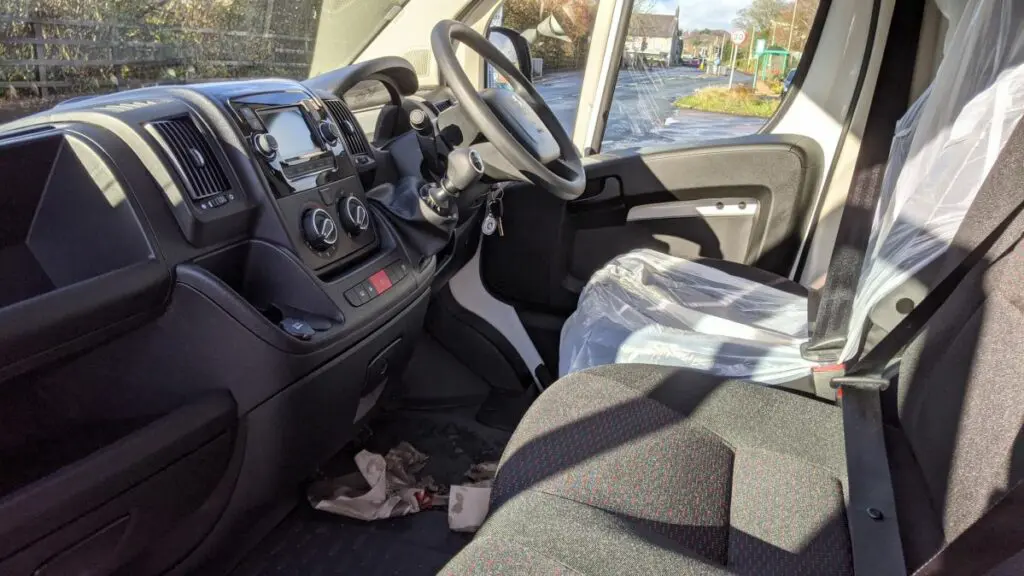 Our final point to consider in our 2023 van buying guide is aftercare.
Vans get put through their paces. The odd scuffs, dents and scrapes become the norm.
But what happens when something goes truly wrong?
In an ideal scenario, a warranty will take care of that for you.
Most new vehicles are covered under a manufacturer's warranty.
Typically, new vans are covered under warranty for three years or up to 100,000 miles – whatever comes first.
But this can vary between manufacturers. For example: Nissan vans come with a five-year or up to 100,000-mile warranty, and VW vans come with a three-year warranty with unlimited miles.
For used vehicles, the extent of their warranty will depend on how old the van is. If it's two years old and originally came with a three-year warranty, then you have one year left to benefit from it.
Vans that are older than their manufacturer's warranty will not be covered, unless the dealership you're buying from offers a shortened one so you at least have some sort of coverage.
What's important, though, is that you're covered for any issues with the van that are not your fault. That's where the warranty comes into play.
If you're buying a van with a specialist conversion, make sure all of the key equipment is covered under warranty as well. Otherwise, you could end up spending a lot of money on repairing your van and its tools if things go wrong.
Tip #6 in our 2023 van buying guide: make sure the aftersales support is sufficient.
Summary
So that concludes our 2023 van buying guide.
Hopefully, this has helped equip you with the knowledge you need to find your perfect van in 2023.
Now, we'd like to hear from you.
Are there any other topics you'd like us to discuss?
Are there any specific types of vehicle you'd like us to create a van buying guide for next?
Let us know in the comments.

Read Next: