Electric Van Benefits: 5 Reasons To Go Green Today
With the EV sector growing, van drivers will be wondering what electric van benefits they can make the most of.
There are plenty of benefits to owning an electric vehicle. And the next few years are already shaping up to be massive for the UK automotive industry.
More manufacturers are creating new electric vehicles or electric versions of their existing best-sellers – and this trend isn't likely to slow down.
In this blog, we'll be outlining 5 electric van benefits van drivers need to consider for the future: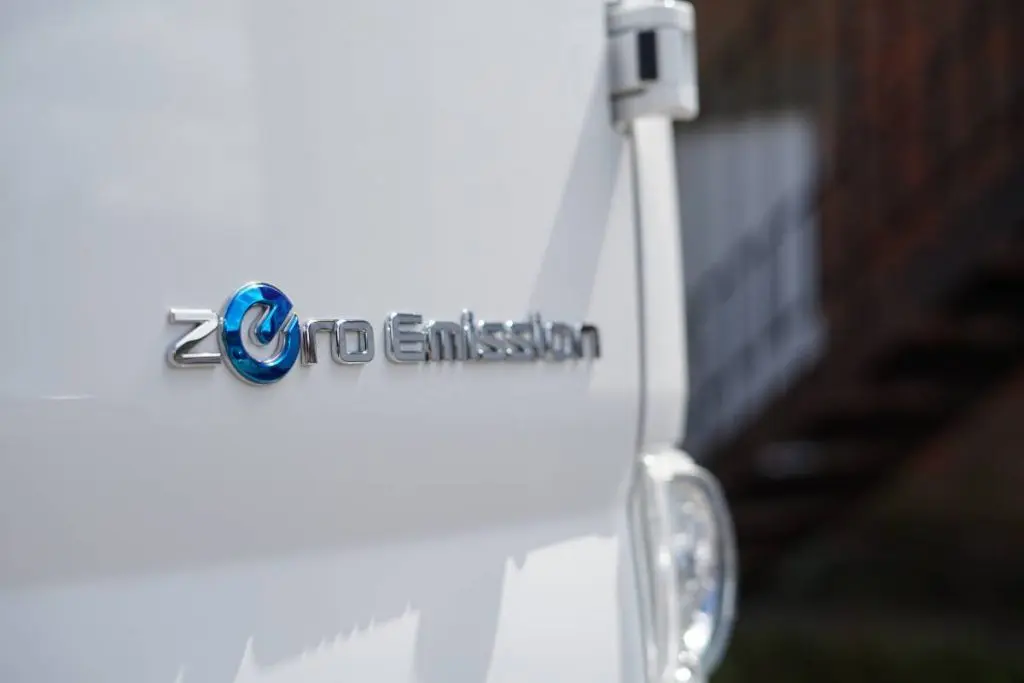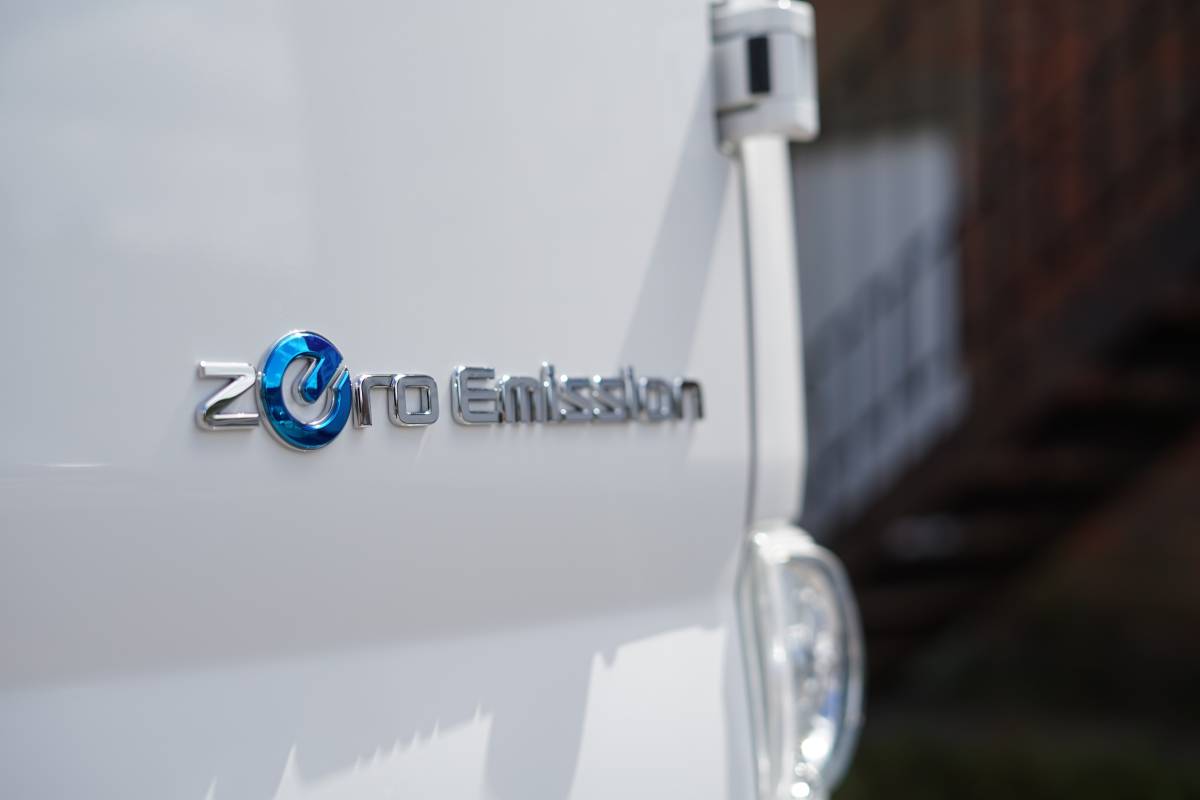 1. You Won't Pay Any LEZ Charges
The introduction of London's Ultra Low Emissions Zone was a watershed moment.
As of April 8th 2019, vehicles entering Central London must meet Euro 6 (or later) emissions standards – otherwise, they'll face a £12.50 charge each time they enter the zone.
A London-wide Low Emission Zone was introduced in October 2020, and it was recently announced the ULEZ will expand to inner-city regions such as Haringey, Lambeth and Camden.
Other cities have even begun introducing or are proposing their own versions of London's ULEZ. Bristol, Cardiff, Oxford and Liverpool, to name a few.
Not upgrading to a Euro 6 or later vehicle can cost you up to £3000 per year per vehicle, based on Monday-Friday trading, according to studies.
Electric vehicles are exempt from paying LEZ and ULEZ charges. So, if you are operating in the heart of an Ultra Low Emission Zone, upgrading to an electric vehicle now can save you a lot of money in the long run.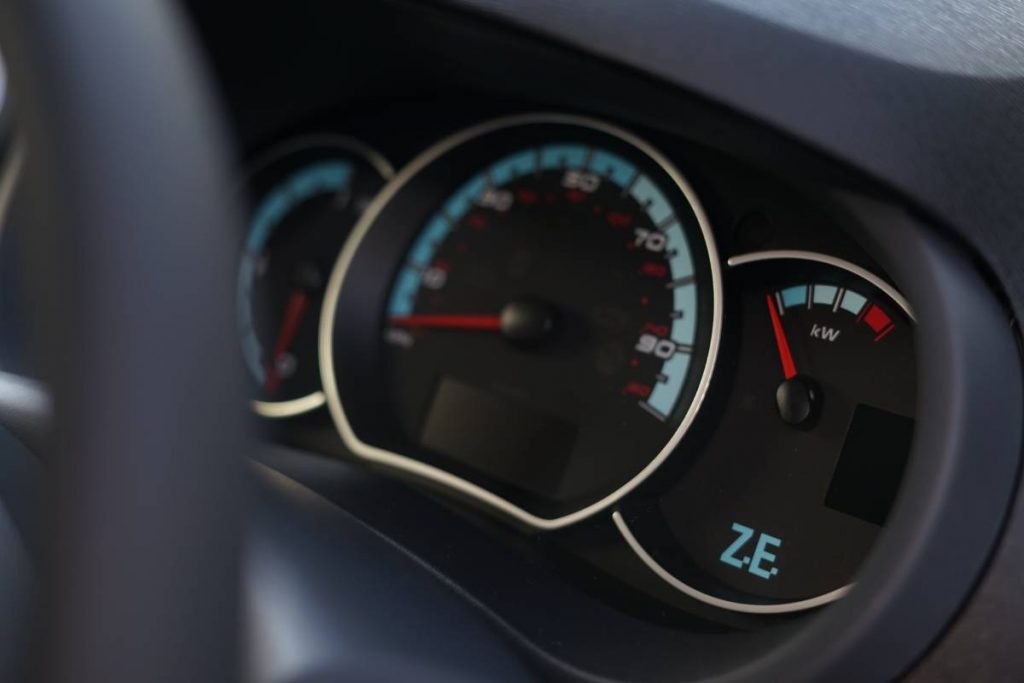 2. More Incentives Are Being Put In Place 
Authorities want more electric vehicles on the road.
To increase the number of electric vehicles on our roads, authorities such as regional and national governments will put incentives in place to persuade drivers to make the switch.
An example of one incentive is Transport for London's van scrappage scheme.
First introduced in March 2018, the scheme allowed van drivers to trade-in their old pre-Euro 6 van for a £6000 grant to put towards a new electric vehicle.
TFL later increased these payments, offering a £9500 grant to persuade more van users to go green.
While TFL is no longer taking applications for the scheme, other government incentives remain in place, such as the plug-in grant, that are well worth looking into.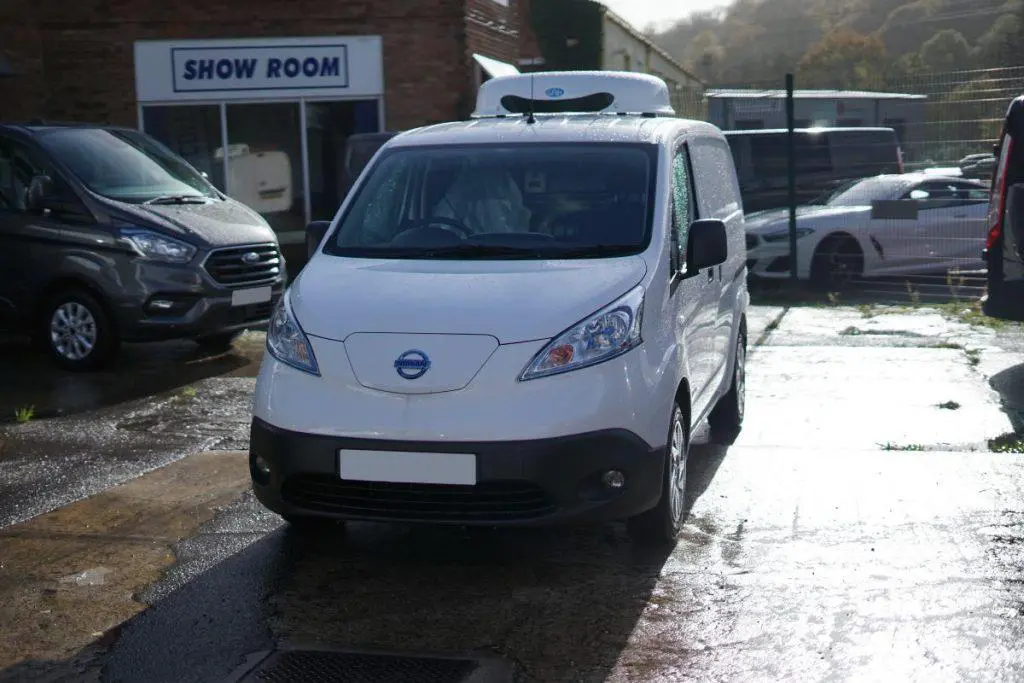 3. Electric Vans Are Exempt From VED Road Tax
Vehicle Excise Duty (VED) is the official name for what is commonly known as 'road tax'.
Any road-registered vehicle must pay an annual tax that depends on a number of factors.
For light commercial vehicles – whether that be crew vans, refrigerated vans, specialist vans or whatever – VED is a fixed rate depending on when the vehicle was first registered.
The current rate for combustion-charged vehicles is £260 per year.
For fully-electric vans, though, the annual road tax is £0. 
Say, for example, you run a fleet of 10 vans: That's £2600 less per year you have to pay on taxing your vehicles.
Now, let's say you're a business that operates in London's Ultra Low Emission Zone.
If you swap your fleet of 10 Euro 5 vans for some shiny new electric vehicles, you'll be saving £32,600 per year by not paying road tax or congestion charges on your vehicles.
This leads us to our next point…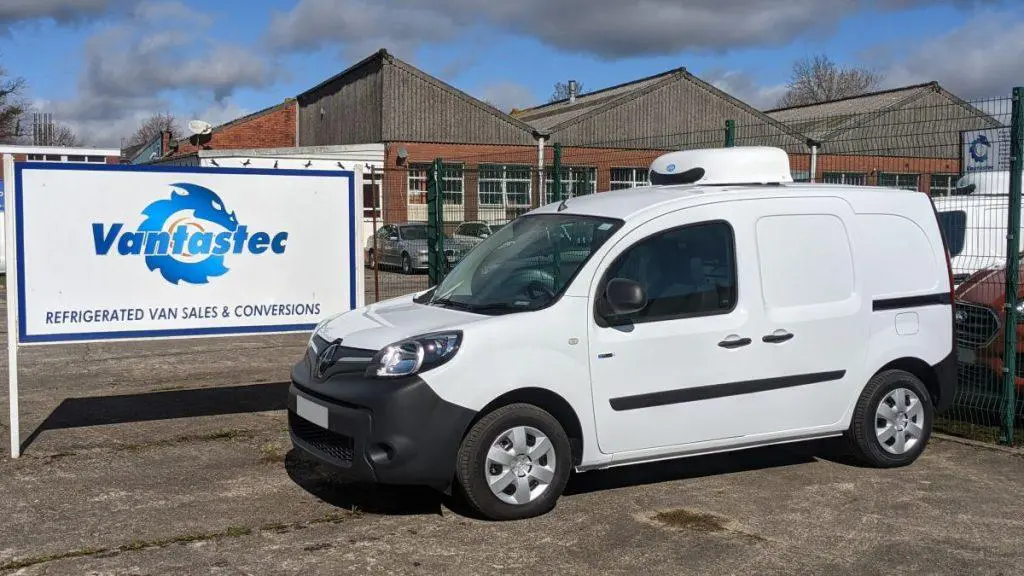 4. They're Cheaper To Run
No, we're getting into the electric van benefits most of you will care the most about: the financial advantages.
If you're eager to learn more about electric vans, the chances are you're already looking towards the long-term.
Yes, the upfront cost of an electric van is higher. But the ongoing running cost is much cheaper.
The obvious benefit of having an electric vehicle is you wouldn't need to buy diesel or petrol for it.
Of course, charging an electric van takes time and uses up electricity – which costs money.
However, according to Admiral, the cost-per-mile of electricity is cheaper than diesel and petrol.
The electric Citroen Berlingo runs at 2-3p per mile, according to Citroen themselves.
All of these factors make electric vehicles tempting for Fleet Managers across the country.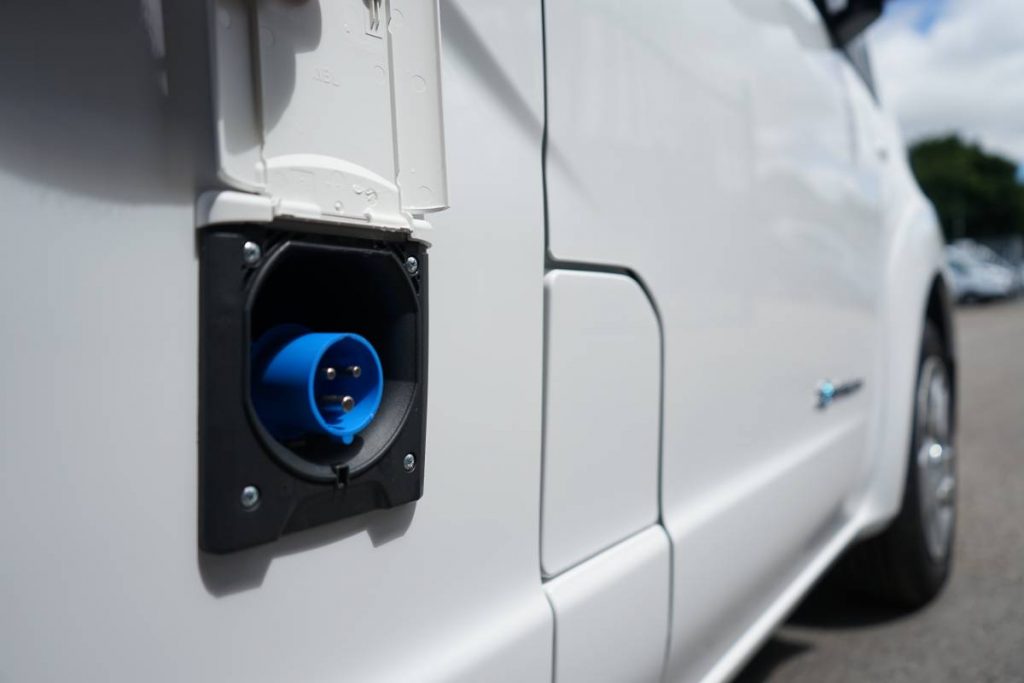 5. Electric Vehicles Help Fight Climate Change
Last, but by no means least, is the most obvious advantage of switching to electric: the environmental benefits.
According to the European Environment Agency, in 2019, vans registered in the EU, Iceland, Norway and the UK emitted on average 158.4g CO2/km – which is 0.5g/km more than 2018.
As of April 2019, there were 3.9 million commercial vehicles on British roads.
Switching to electric vans where possible can help reduce carbon dioxide emitted by vans and other light commercial vehicles.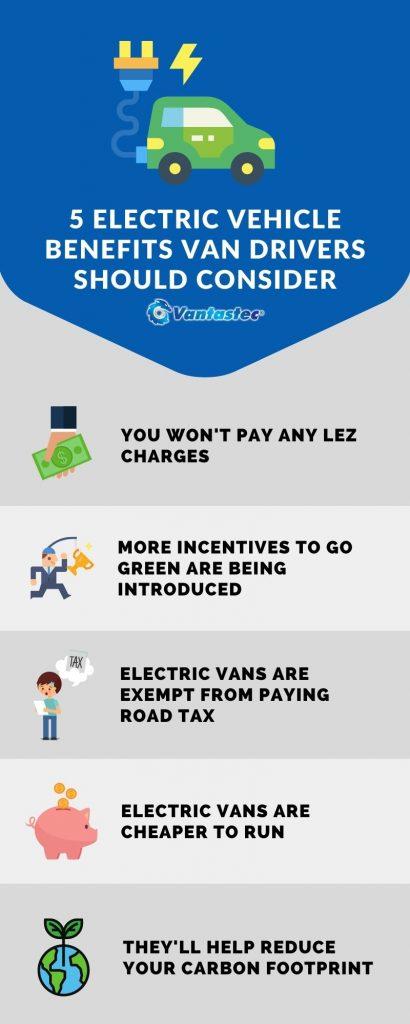 Conclusion:
So there you have it. Those were five electric van benefits we believe van-drivers should be aware of going into 2021.
Feel free to leave any questions in the comments and we'll get back to you as soon as we can.
If you're ready to take the next step in future-proofing your fleet, we have a range of electric refrigerated vans you can check out so you can see some examples of the various vehicles currently on the market.
Thanks for reading!
Read Next: