What Is The Best Crew Cab Van To Buy In 2022?
So, you've decided you need a new crew van for your business – but you have no idea where to start. Choosing the best crew cab van for you can be tough, especially when you have no idea what you are looking for.
It's important to choose a van that best suits your needs. Different drivers and businesses use their vehicles in different ways.
The first thing you should do when searching for a crew van is to make sure you're looking for one that best caters to your exact requirements.
That's why, in this post, we'll be breaking down some of the leading crew cab vans on the market and seeing how they perform in five key disciplines: price, load space, payload, warranties and fuel efficiency – all of which are important factors to consider when choosing a new commercial vehicle.
Here are our five contestants:
Ford Transit Custom L1H1

Citroen Berlingo L1

Ford Transit L3H2

Renault Trafic L1

VW Transporter L1
Specifications for each van will be based on the latest L1H1 model, with the exception of the Ford Transit, where we'll be using the L3H2 model to represent a larger-sized option.
With further ado, here are five of the best crew cab van models to buy in 2022.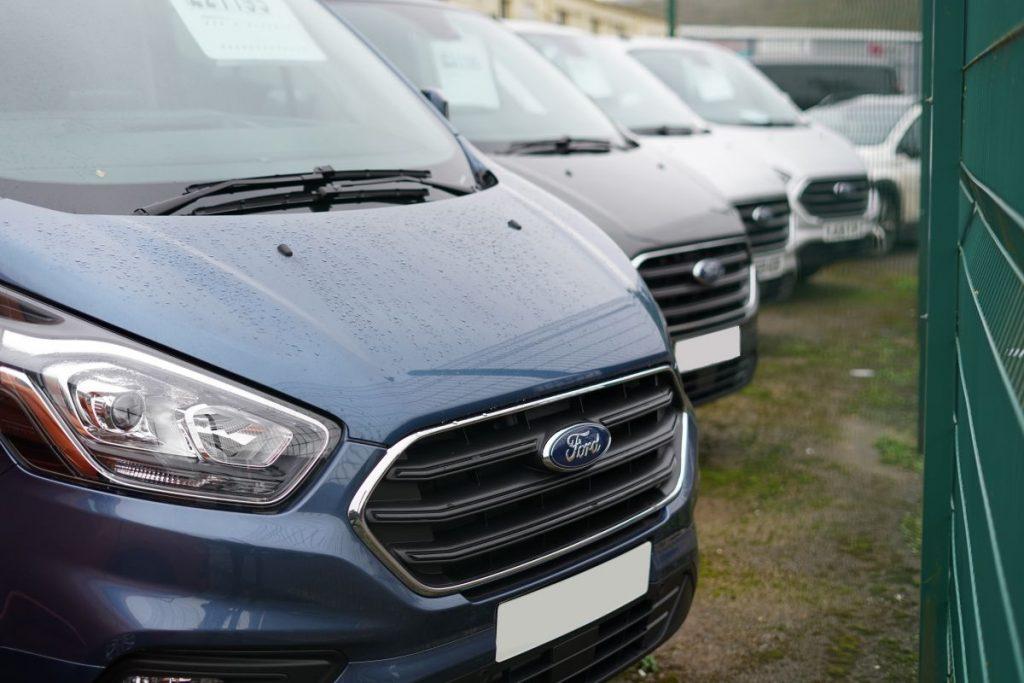 What Is A Crew Cab Van?
Let's start with the basics. A crew cab van – also commonly known as a double cab in-van (DCIV) – is a van that features two rows of seats for the driver and passengers.
Crew vans differ from standard panel vans in many ways, the main one being a reduced load space in exchange for added seating. Both typically feature a fixed bulkhead separating the cab from the rear load space. Although, the number of seats in a crew van can vary.
Some models come with a driver's seat, a single passenger seat and three rear seats, while others usually come with two rows of three seats, allowing for one driver and up to five passengers at any one time.
Whether you choose between a panel van or crew van depends on how much loadspace you need and how many passengers you'd like to fit. If you need a lot of load space for tools, machinery or other equipment and only need to transport up to three passengers, then a panel van will do just fine.
However, if load space isn't an issue and you'd prefer the added passenger space, then a crew van might be the way forward. It's worth noting that crew vans tend to be more expensive than panel vans. So this might also influence your decision.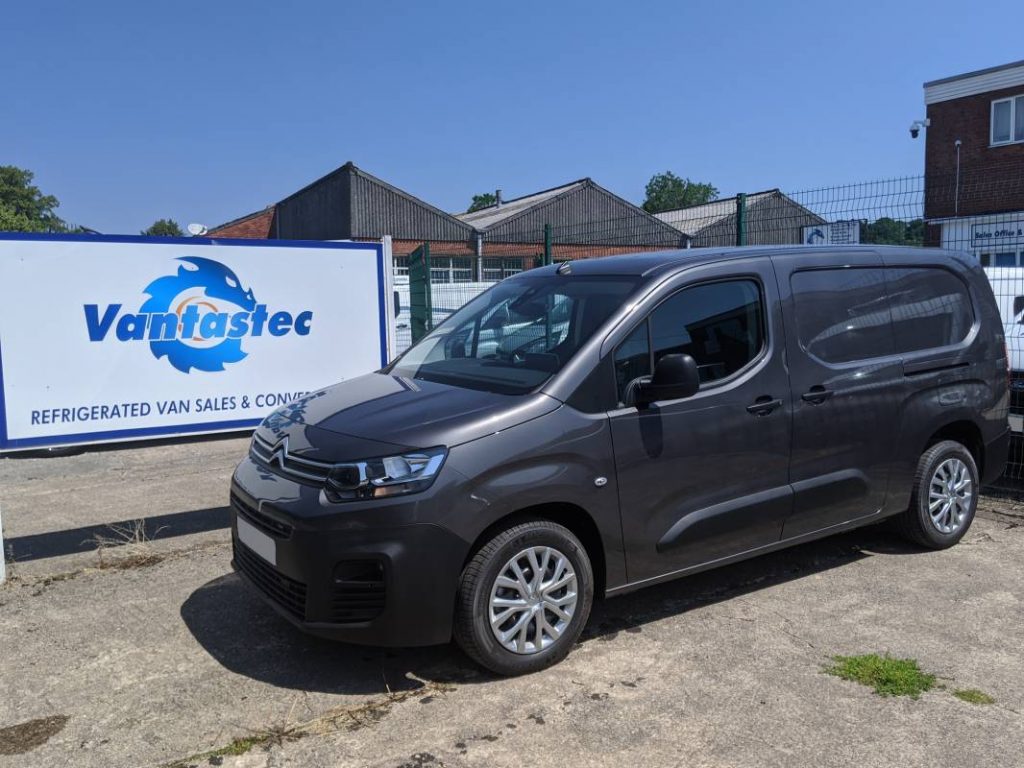 Price
Our first point of comparison will be price.
Price is arguably the most important factor in choosing the best crew cab van for you.
Finding something you can afford is crucial. But finding something that provides great value for money is equally as important.
If cash flow is your top priority, then some crew van leasing options may be worth looking into. Leasing allows you to spread the cost of your vehicle into affordable monthly payments to balance your outgoings.
We have a selection of finance guides if you're new to van financing or would like to know more about each option. Be sure to check them out! For the sake of clarity, though, we'll be comparing the list price of each model.
Here are the costings for each of our five options based on buying directly through each manufacturer's website:
Ford Transit Custom
Low spec (Leader): £20,540++
Mid spec (Trend): £21,300++
High spec (Limited): £23,875++ 
Vantastec price (Limited spec): £21,495++  
Citroen Berlingo
From £22,435 including VAT and total on-the-road costs
Vantastec price (Long wheelbase Enterprise model): £14,995++
Ford Transit
Low spec (Leader): £25,625++
Mid spec (Trend): £28,150++
High spec (Limited): £30,975++ 
Vantastec price (Trend spec): £24,995++  
Renault Trafic
Low spec (Business): £24,150++
Mid spec (Business+): £28,150++
High spec (Sport): £30,700++  
VW Transporter
Mid spec (Startline): From £25,515++
High spec (Highline): From £28,885++  
Summary:
Before we analyse the prices, it's important to note the differing size of some models. Ford's Transit comes under the 'large van' category, so will be more costly than a smaller model of the same spec.
Meanwhile, Citroen's Berlingo is classed as a 'small van', so it's not surprising that it's the cheapest on our list.
Fairer points of comparison would be the Ford Custom, Renault Trafic and VW Transporter – which are all classed as 'medium-sized vans'. According to prices taken directly through Ford's website, the Transit Custom is the cheapest of the three medium-sized vans, starting at £20,540++.
In second, we have the Renault Trafic starting at £24,150++. Prior to the Trafic's facelift in 2019, Renault's medium-sized option provided a cheaper alternative to luxury models such as the Transit Custom or Volkswagen Transporter.
However, with the new facelift model came a new 2.0-litre dCi engine, which caused prices to rise to similar regions as VW and Ford. This leaves the VW Transporter as the most expensive option, with startline models starting at £25,515++.
The winner in this field, however, is the Citroen Berlingo. Although, we have to give an honourable mention to Ford.
With models starting at £20,540++, a  Transit Custom double cab gives you great value for money – especially if a Berlingo isn't quite big enough.  
Load Space
Next up: load space.
Having a van with a load area big enough to transport all necessary tools, equipment or produce is vital to most van drivers.
By choosing a crew van over a panel van, you're sacrificing a lot of load space. However, you might find that being able to transport all of your crew is more important than having a larger load area.
Still, having more load space is always a bonus. Here are how our contestants compare in terms of their load area:  
Ford Transit Custom
Length: 1577mm (3037mm with under-seat storage)
Height: 1406mm
Width: 1784mm
Volume: 3.5 cubic metres  
Citroen Berlingo
Seats up:
Length – 1,450mm/one standard pallet
Volume – 1.8 cubic metres  
Seats down:
Length – 2000mm
Volume – 3.5 cubic metres  
Ford Transit
Length: 2,488mm
Height: 1,971mm
Width: 1784mm
Volume: 7 cubic metres  
Renault Trafic
Length: 1,419mm
Height: 1,406mm
Width: 1775mm
Volume: 3.2 cubic metres
VW Transporter
Length: 1,600mm
Height: 1,410mm
Width: 1700mm
Volume: 3.8 cubic metres  
Summary:
It's no surprise that the Ford Transit wins this category, being the only large-sized van on our list.
If you need as much load space as possible, the Ford Transit is the best crew cab van option for you. They're big, powerful and make for the perfect utility vehicle for environmental engineering services and other tough jobs.
With our medium-sized candidates, VW's Transporter comes out on top with 3.8 cubic metres, while the Renault Trafic sits bottom of the three with 3.2 cubic metres.
The Citroen Berlingo deserves an honourable mention. With fold-away seating to allow up to 3.5 cubic metres of load space, its flexibility makes it a very strong choice – especially if you can get away with a smaller-sized vehicle.
If you like the design of Citroen's Berlingo but need something slightly bigger, PSA's medium-sized offering in the Peugeot Expert or Vauxhall Vivaro could be worth looking into.
Payload
Next up: payload. 
Similar to load space, payload relates to a vehicle's load area. More specifically, what the maximum capacity of a vehicle's load area is.
Payload can be an important factor if you plan on transporting heavy goods or machinery. Alternatively, if you plan to use your crew van on family getaways, being able to carry a whole manner of camping equipment, bikes etc. can also be handy.
Here is each vehicle's maximum payload:  
Ford Transit Custom: 889.55kg
Citroen Berlingo: 855kg
Ford Transit: 1263kg
Renault Trafic: 1065kg
VW Transporter: 938kg  
Summary:
Again, it's unsurprising to see the Ford Transit come out on top by a comfortable margin.
With a payload of 1263kg, you'll be able to transport well over a tonne of goods at once – but that's to be expected with a vehicle of that size.
Interestingly, the Renault Trafic comes in second with an impressive payload of 1065kg – again, just over a tonne.
If payload's make-or-break when deciding the best crew cab van for you, the Ford Transit wins comfortably.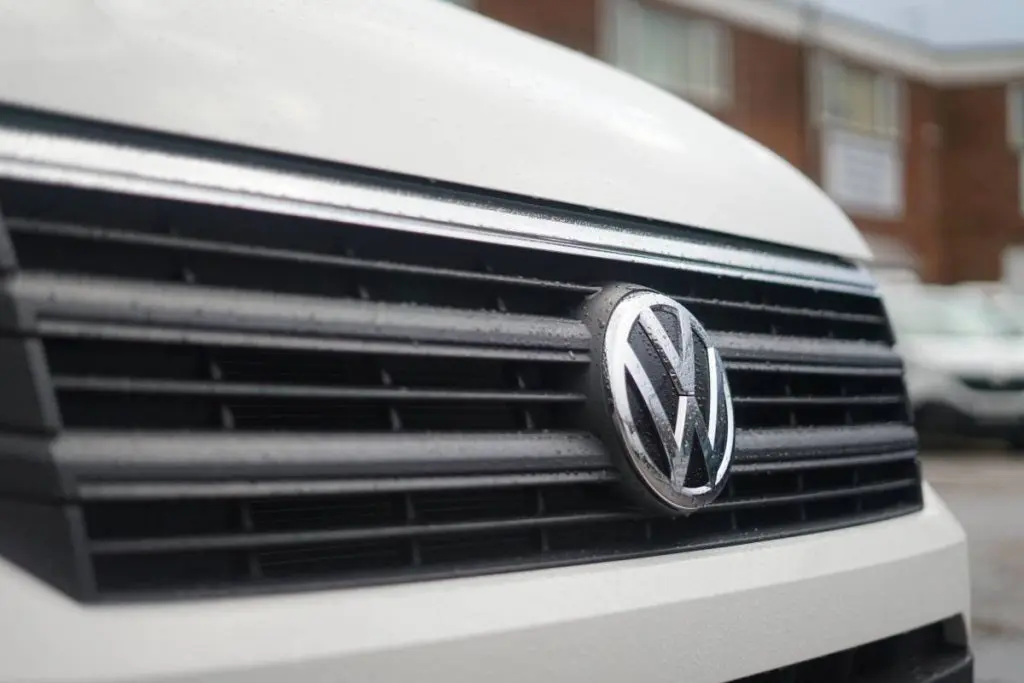 Warranties
One of the main advantages of buying new instead of used is you benefit from the full manufacturer's warranty.
Used vans that are only a few years old may still have some warranty time left. But that will depend on how old the vehicle is, as well as its mileage.
Warranties are important for covering any manufacturing defects free of charge. Such defects include the replacement of faulty parts, damage caused by manufacturing faults and any labour costs for repairs.
However, manufacturer's warranties only apply to the base vehicle. Any special fittings, conversions or additional bodywork is not covered under warranty.
Here's how each manufacturer's warranty matches up:  
Ford: 3 years or up to 100,000 miles
Citroen: 3 years or up to 100,000 miles
Renault: 3 years or up to 100,000 miles
VW: 3 years – unlimited mileage years one & two, 100,000 miles year three  
Summary:
With unlimited mileage for the first two years, VW's warranty package provides great value. For the larger VW Crafter, they even offer unlimited mileage for the full three years of the warranty.
For a premium product such as the VW Transporter, however, a premium warranty service is to be expected. Especially if you're spending upwards of £30,000.
It's also worth noting if you're interested in the Renault Trafic that Nissan's NV300 comes with a five-year or up to 100,000-mile warranty. The Nv300 is built on the same platform as the Trafic, even being built in the same factory – the only difference being a different badge and a better warranty.
All vehicles we're comparing come with what we believe is a sufficient warranty plan. You'll be saving yourself a lot of money within that three-year period than if you had to pay for all the maintenance yourself. That's why we advise van buyer's to seek new vehicles instead of used ones if they can.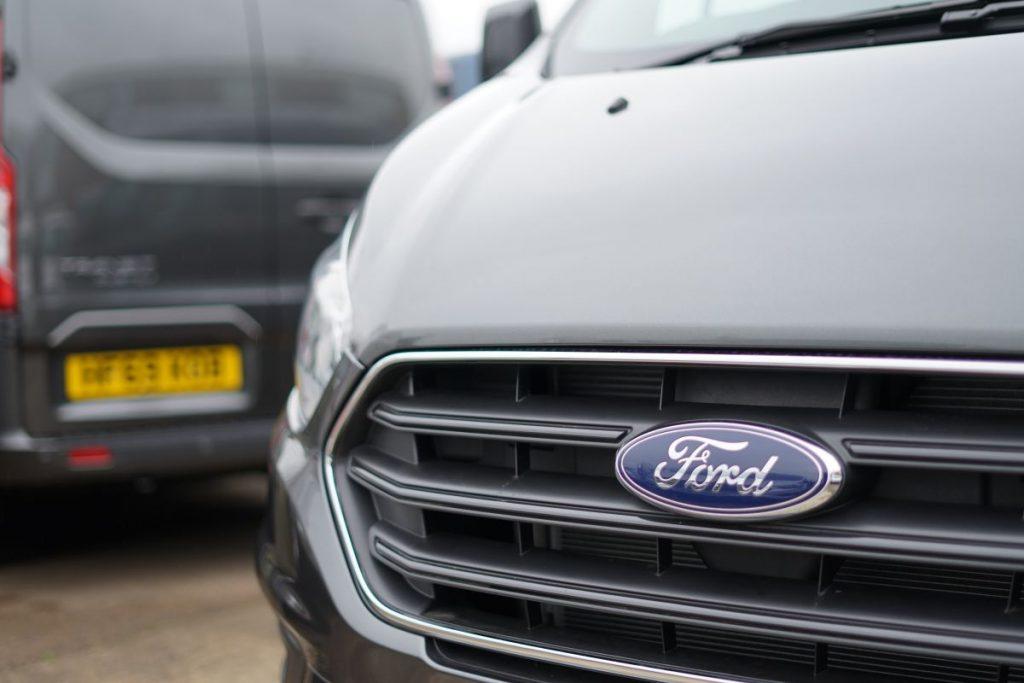 Fuel Efficiency
Last, but by no means least, is fuel efficiency.
Getting your money's worth when buying a van is important. So, getting one that's efficient on fuel consumption is a must.
Fuel efficiency and miles-per-gallon (mpg) figures are never guaranteed. There are a number of factors such as driving style, gross vehicle weight and maintenance that can affect a van's fuel economy.
Nevertheless, knowing the fuel efficiency of different options on the market is still useful – even if the numbers aren't 100% consistent.
Here's how our contestants compare:  
Ford Transit Custom: 45 mpg
Citroen Berlingo: 37 mpg
Ford Transit: 40.9 mpg
Renault Trafic: 49.6 mpg
VW Transporter: 37 mpg  
Summary:
The Renault Trafic (49.6 mpg) wins again, followed closely by the Ford Transit Custom (45 mpg).
Considering the difference in cost between the two, the difference will likely be minimal. Whether that extra 4.6 mpg in the Trafic is worth spending an extra £4,000 on the van over a Transit Custom depends on the driver's preference.
Other factors such as load space, drivability or price may outweigh such a minimal difference in fuel efficiency. The same even goes for the Citroen Berlingo. At 37 mpg, it sits comfortably at the bottom alongside the VW Transporter.
Being the cheapest option, however, saving money on the vehicle itself will make it cheaper – even if you're spending more on fuel.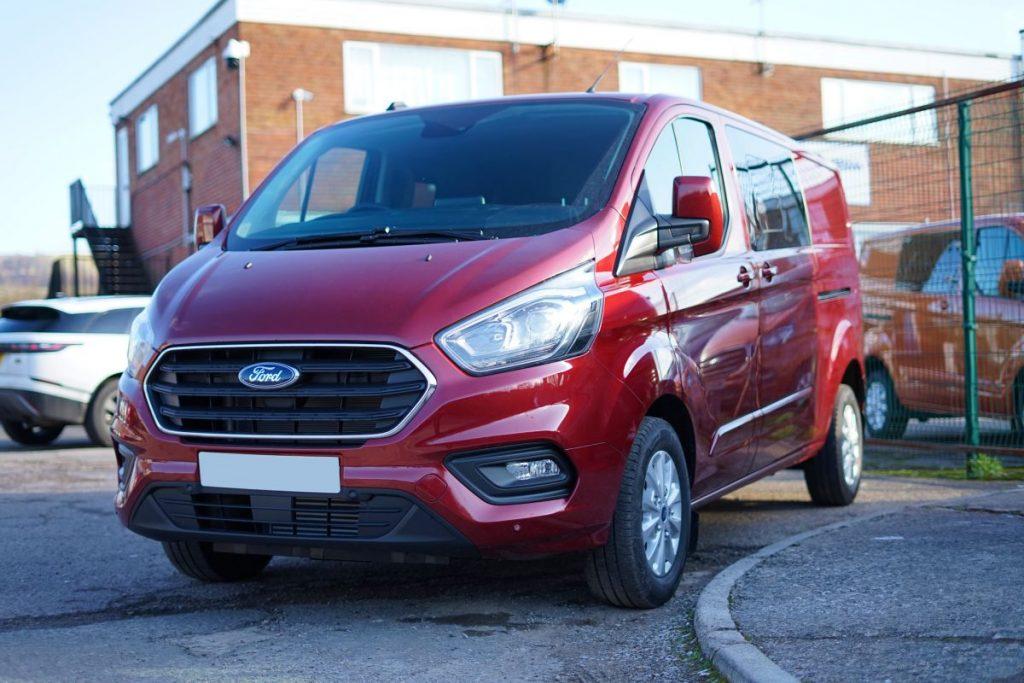 Which Is The Best Crew Cab Van?
Truth be told, there's no such thing as a 'bad' crew van these days – especially if you're shopping for new.
What makes a van the best crew cab van for you, however, depends on your requirements.
Need extra load space? Choose the Ford Transit. Want a smaller vehicle to reduce cost because you don't need as much load space? The Citroen Berlingo will do the job perfectly.
If we had to choose our favourite all-rounder, the Ford Custom would be our pick for the best crew cab van you can buy right now.
Hopefully, this guide has made your decision a little bit easier. If you haven't yet decided what the best crew cab van for you is, you can compare our range of models by clicking here. We're happy to answer any further questions in the comments below, or you can email any further questions to sales@vantastec.co.uk.   
Related Posts: