Transporting Pharmaceuticals In Vans: 6 Simple Must-Know Tips
Are you transporting pharmaceuticals and medicinal products in vans? Here are six tips for ensuring a smooth operation; from the UK's leading temperature-controlled van experts. 
The global pharmaceutical industry is enormous.
If recent years have taught us anything, it's that a smooth supply chain for pharmaceutical goods is crucial.
Getting important vaccines and medicine to people who need them as soon as possible is vital.
One of the most important parts of the supply chain is transportation. And transporting pharmaceuticals is a massive responsibility.
The Global Specialty Drug Distribution Market size was estimated at USD 2.05 billion in 2022, and USD 2.34 billion in 2023.
At current growth levels, it could reach USD 5.95 billion by 2030. (Source: Research and Markets).
Whether you're a logistics company who's just landed a sizeable contract transporting pharmaceuticals, or a medicine manufacturer wondering how they can further optimise their operation, here are six simple tips you should bear in mind.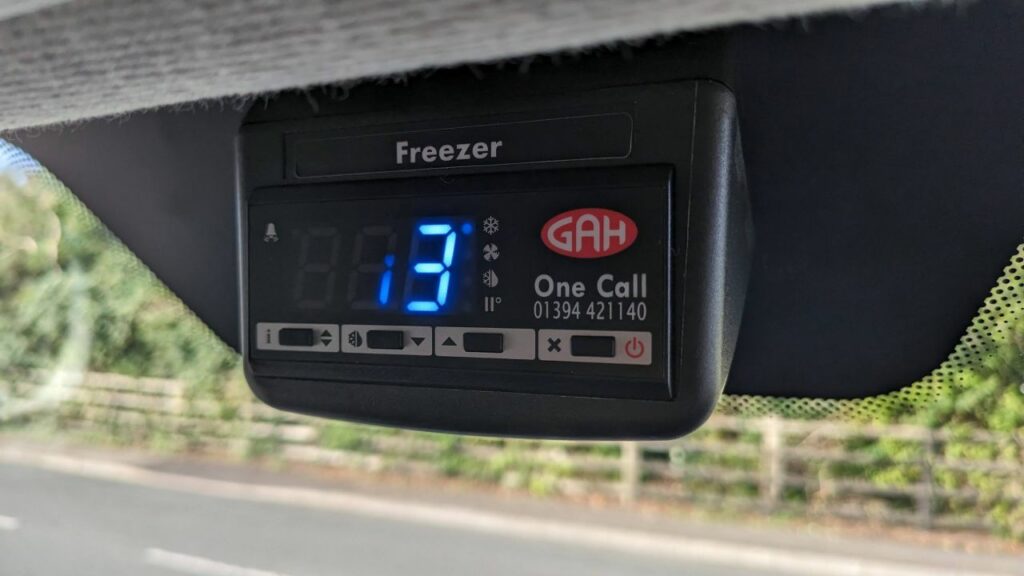 1. Keep Your Products Under (Temperature) Control
This point may seem obvious. But please check if your products need to be stored in a temperature-controlled environment.
The World Health Organisation's Good Storage And Distribution Practices For Medical Products states:
"Storage areas should be maintained within acceptable and specified temperature limits.

"Where special storage conditions are required on the label (e.g. temperature, relative humidity), these should be provided, controlled, monitored and recorded."
Certain medicines need to be stored at strict temperatures so they don't degrade or lose their effectiveness.
Some of these include vaccines, cancer treatments, eye drops, insulin and more; any pharmaceutical product that needs to be stored at specific temperatures. This is just as important – if not more so – when transporting these products.
How do you manage this? With specialist temperature-controlled transport vehicles, of course!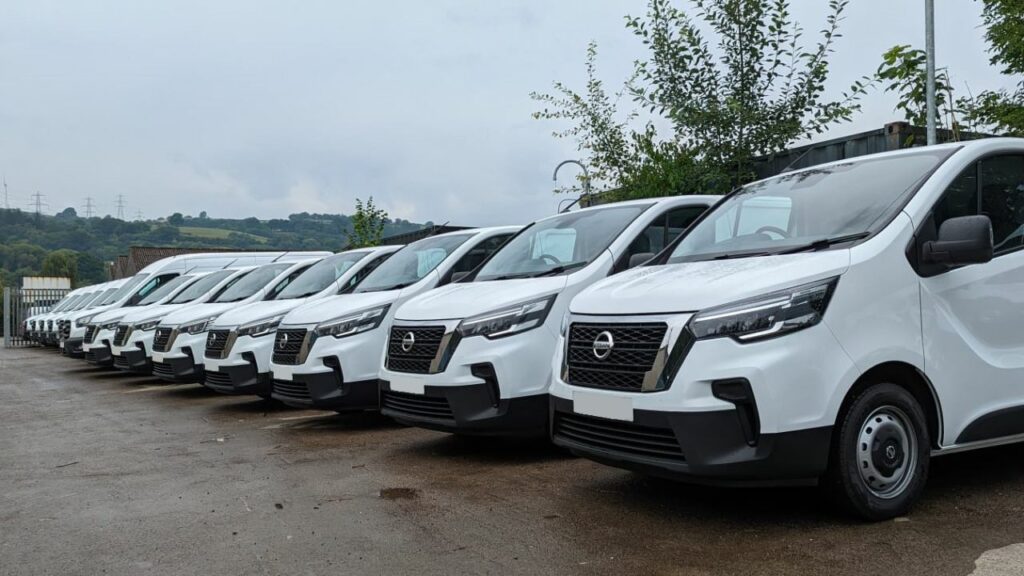 2. Stay On Top Of Vehicle Maintenance
Downtime can be a Fleet Manager's worst enemy. No one wants their van off the road for extended periods.
Staying on top of your vehicle's maintenance keeps everything running smoothly, and can even make it live longer.
Your vehicle handbook will include a maintenance schedule. This outlines exactly when you should carry out routine maintenance or repairs, as per the manufacturer's guidelines.
Mercedes suggests major service intervals of 18,000 – 37,500 miles or two years (whatever comes first) on their vans depending on the model.
Other factors can determine how often your vehicle needs servicing. Some of these include driving frequent short journeys, the age of the vehicle and even the types of roads it's driving on.
Where warranties apply, we recommend getting all service and repair work done directly by the manufacturer.
If your Transit Custom needs an oil change, take it to Ford. If your refrigeration unit needs a routine service, call GAH.
That way, your warranty stays intact and you know the best-trained engineers are at work.
Sure, your local garage might be cheaper. But it'll save you a lot of hassle from an after-sales perspective.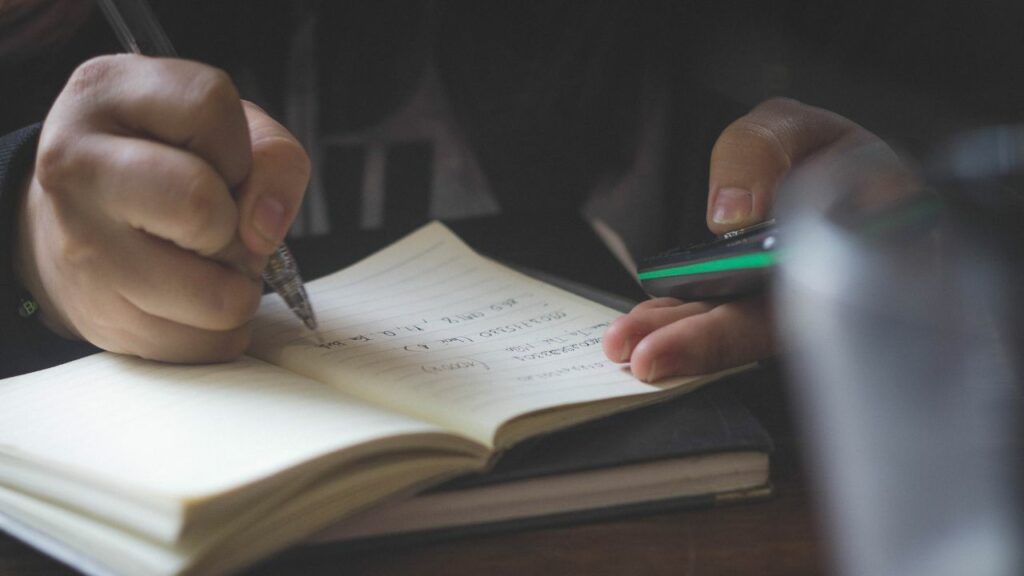 3. Compliance Is Key – Study Regulations Thoroughly
You'll struggle to find an industry that's regulated more than medicine.
Pharmaceutical transporters are subject to many regulations and guidelines. All are designed to protect the products' effectiveness, as well as the safety of the consumer.
Some key regulations include Good Distribution Practice (GDP), International Air Transport Association (IATA) regulations, customs and import/export regulations for each country and even temperature-controlled transport guidelines.
Also, if you are using temperature-controlled vehicles, they also need to be Type Approved by the Vehicle Certification Agency. (All Vantastec van conversions are, just so you know).
Knowing these guidelines and being compliant is vital. It ensures your products, your business, and your patients are safe.
All Vantastec pharmaceutical vehicles are Type Approved and comply with GDP regulations. So, our customers can rest assured they've got the best tool for the job.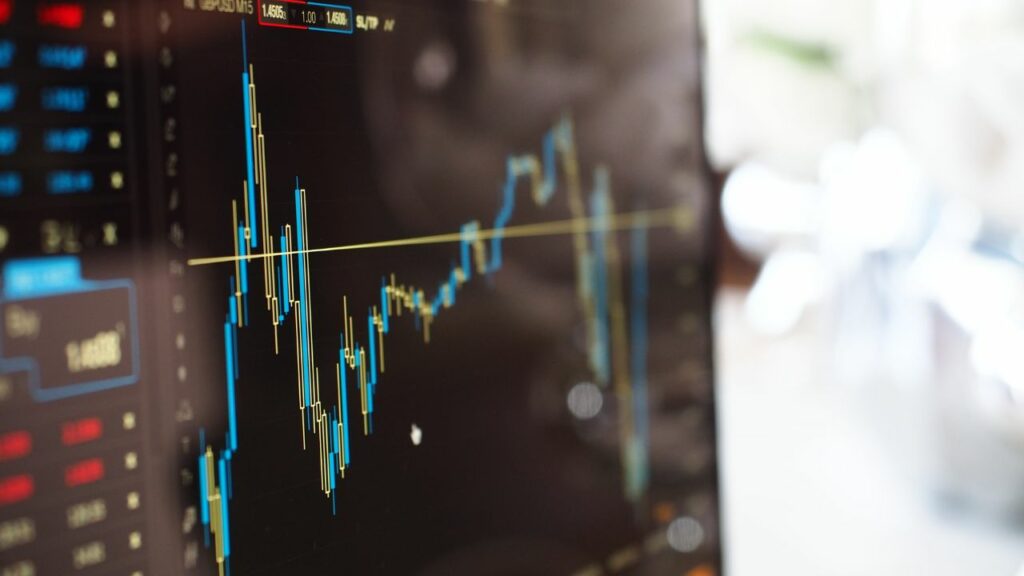 4. Time To Embrace Telematics
One of the biggest emerging trends in the LCV industry is telematics.
Recent trade shows have been packed with exhibitors showcasing new, analytical ways for Fleet Managers to monitor their vehicles.
In the words of World Courier's Christopher Englem:
"Tracking and monitoring technology is vital to ensure high fidelity of temperature data in transit to inform decision-making at every stage of the supply chain."
But why should you embrace telematics when transporting pharmaceuticals?
Well, there are a couple of reasons, actually. Let's dive into some.
Precise Tracking and Monitoring
Telematics tools can track exactly where each delivery van is at any moment.
Just like how your phone shows your location on a map, these tools show where each van is in real-time.
This helps the transporters know if the medicines will be delivered on time and if there are any unexpected delays due to traffic or other issues.
Or – in a more drastic scenario – they also help you track any stolen vehicles.
Temperature And Condition Control
Medicines are very sensitive and often need to be kept at the right temperature to stay effective.
Telematics tools such as GAH Connect can keep an eye on the temperature inside the vans. If the temperature goes too high or too low, users can be alerted.
This helps the transporters make sure medicines stay safe and don't get ruined during transit.
Route Optimisation
Telematics tools can analyse the roads and traffic to find the most efficient routes for delivery.
This saves time and fuel, making sure medicines reach people who need them as quickly as possible.
Safe Driving And Security
Telematics can also help make sure the drivers are following safety rules.
They can track things like how fast the vans are going and how smoothly they're being driven.
If there's any unsafe driving, the tools can give feedback to the drivers and the transporter.
This makes the roads safer for everyone, and protects the medicines – and even the vehicles – from being damaged in transport.
Emergency Help
If something unexpected happens on the road, like a breakdown or an accident, these tools can quickly alert the transporter.
This means help can be sent right away, ensuring that medicines are still delivered on time, and any issues are addressed ASAP.
Telematics is like a superhero sidekick for pharmaceutical transporters.
They help them keep medicines safe, make deliveries faster, ensure drivers are driving safely, and provide a strong record of everything that happens.
With these tools, delivering medicine becomes much more efficient and reliable.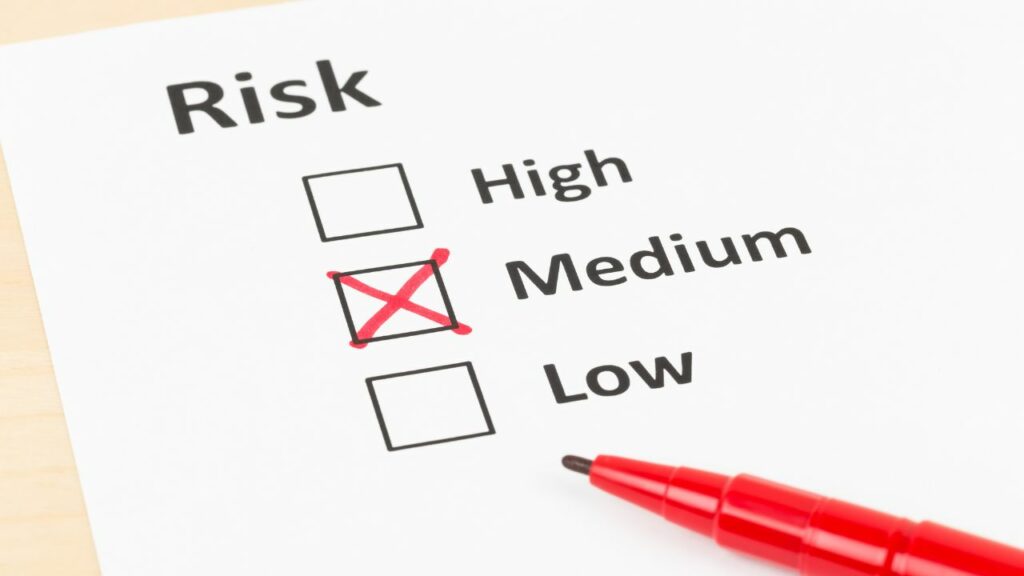 5. Risk Assessments: Plan For Every Possible Outcome
When it comes to transporting pharmaceuticals, you can never be too careful.
Like the Specialist Pharmacy Service says:
"Controls for temperature and humidity during storage and transportation must be considered.

These need to be monitored in real-time, with risk management systems and continuity plans in place in case of control failures."
You're dealing with large vehicles. Things can go wrong. It happens.
How you recover from it, though, can prevent disaster.
Generally, you'll want to conduct a thorough risk assessment on everything that can go wrong when transporting your products.
Then, create a foolproof plan to overcome those hurdles. That way, you know exactly what to do when things go wrong and reduce the downtime of your vehicle.
Time is money, after all.
Here are just a few things to consider to get you started:
Breakdown Cover Is A Must
Regularly servicing and maintaining your vehicles should make them less likely to break down.
But that doesn't mean it won't happen at all.
Sudden breakdowns are par for the course of owning an automobile. That's why breakdown cover exists.
Being stranded in a car is one thing. But being stranded in a large van transporting pharmaceuticals isn't fun.
Paying monthly for breakdown cover is better for cash flow than forking out upfront fees to recovery companies. Some insurance providers even include it in their policies.
Having breakdown cover ensures you and your products get from point A to point B smoothly – and not stuck somewhere in between.
Keep Backup Vehicles In Reserve
Having backup vehicles in reserve where possible can save fleet managers headaches down the road.
In football, when players are injured in a match, they are substituted with another from the bench who can play a similar role and maintain the team's synergy.
Think of your business as a football team. A backup vehicle can be your super sub.
Vans are workhorses. They get put through their paces.
This makes them more likely to break down. Therefore, the likelihood of your van being forced onto the sidelines during its lifespan is high.
As mentioned previously, time is money. Vehicles being out of action can be a logistical nightmare.
Not only will one of your delivery routes be affected – potentially having a knock-on effect on other routes – but the products you're transporting can also suffer.
Having a spare vehicle to slot in when another is off-road can keep your operation running smoothly.
Fire Safety
Okay, this one's obvious. We're fairly confident your business already has a thorough fire safety policy in place.
Just make sure your vehicles are a part of this.
Vans are built with countless elements considered as fire risks under certain circumstances.
Such elements include electronics, wiring components, fuel, batteries, exhaust systems and even the general risk of arson or vandalism.
That's before we even mention the hazardous cargo you may be transporting.
The important thing is to embrace these risks and have effective plans to manage and minimise them.
Some of these include:
Conducting regular maintenance and inspections of the van's fuel, electrical and exhaust systems
Properly storing cargo; especially hazardous materials
Not overloading electrical circuits and using power sources cautiously (especially important for converted vehicles)
Install fire extinguishers in all vehicles and have emergency fire procedures in place
Park your vehicles in safe locations when not in use – also do not leave electric vans charging unattended
Consider fire prevention systems, such as automatic fire suppression systems, in vehicles transporting high-risk goods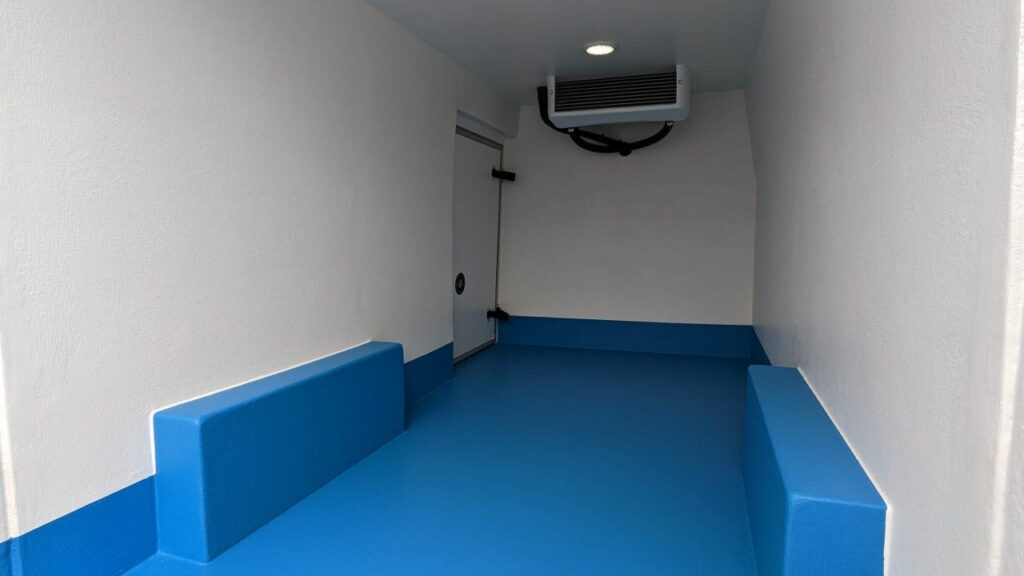 6. Vehicle Conversions: Overcompensate
Lastly, overcompensate on the specification of your van conversion.
When it comes to temperature-controlled vehicles, conversions can vary.
The specification of your conversion can determine how likely your products are to stay at your desired temperature.
More tools and additional features can be added to your vehicle to increase the likelihood of it maintaining temperature.
For example: with our freezer van conversions, we always advise installing thermal curtains, door pods and, for larger vehicles, slab doors.
This is because these extras help prevent temperatures outside the van from influencing the temperatures you need inside it.
So, when it comes to building a vehicle for transporting pharmaceuticals, there's no such thing as overkill.
Conclusion
And there you have it. Our top tips for transporting pharmaceuticals in vans.
Thank you for making it this far! We hope you found this post useful.
If you have any questions relating to the topics covered today – or temperature-controlled vehicles in general – please feel free to leave a comment or get in touch with our team today.
Keep your eyes peeled on our blog for new posts. Until then, take care, all!
Read next: