Catering Van Conversion Case Study: Nikki @ C37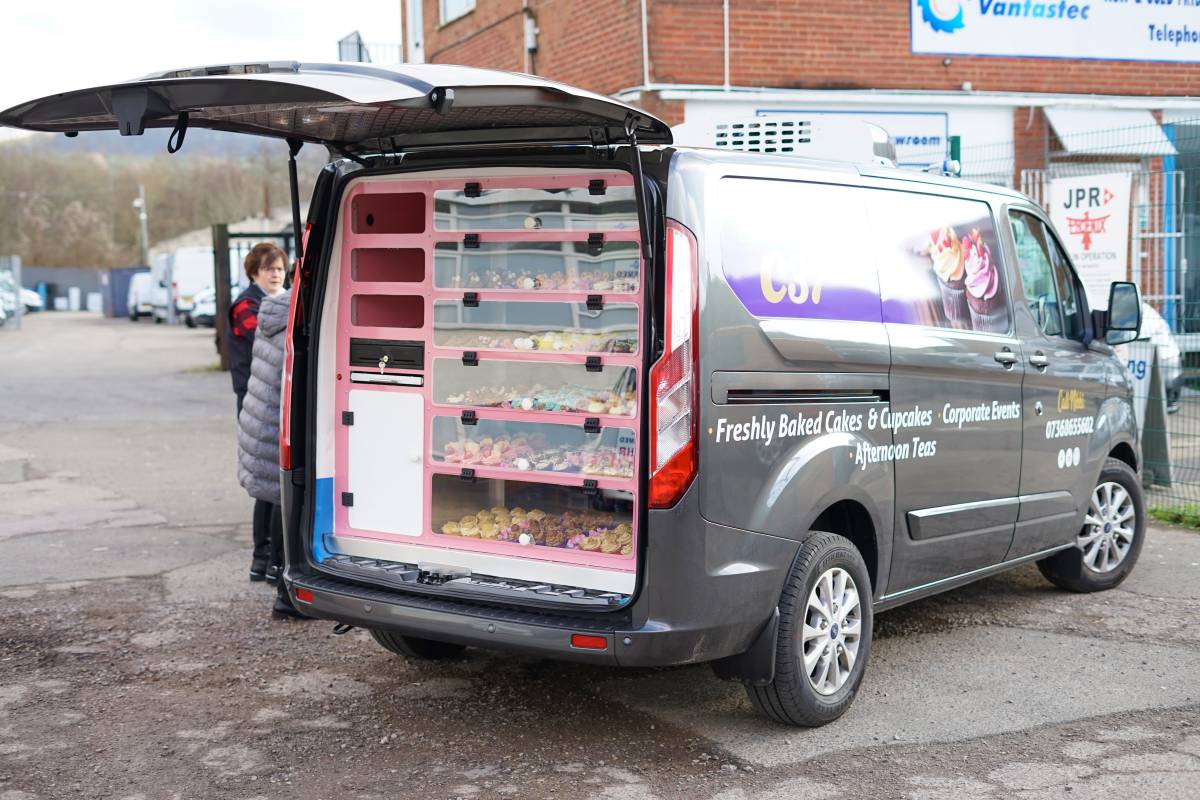 Vantastec has partnered with local legends C37 to provide them with a mobile catering van conversion for their new mobile cupcake service.
Based in Ystrad Mynach, C37 is a favourite amongst locals, becoming famous for their luxury afternoon teas and jaw-dropping cakes and cupcakes.
Through the help of their new franchisee, Nikki, C37 is now branching out into providing a mobile cake and cupcake delivery service – and has recruited Vantastec to help them on their journey.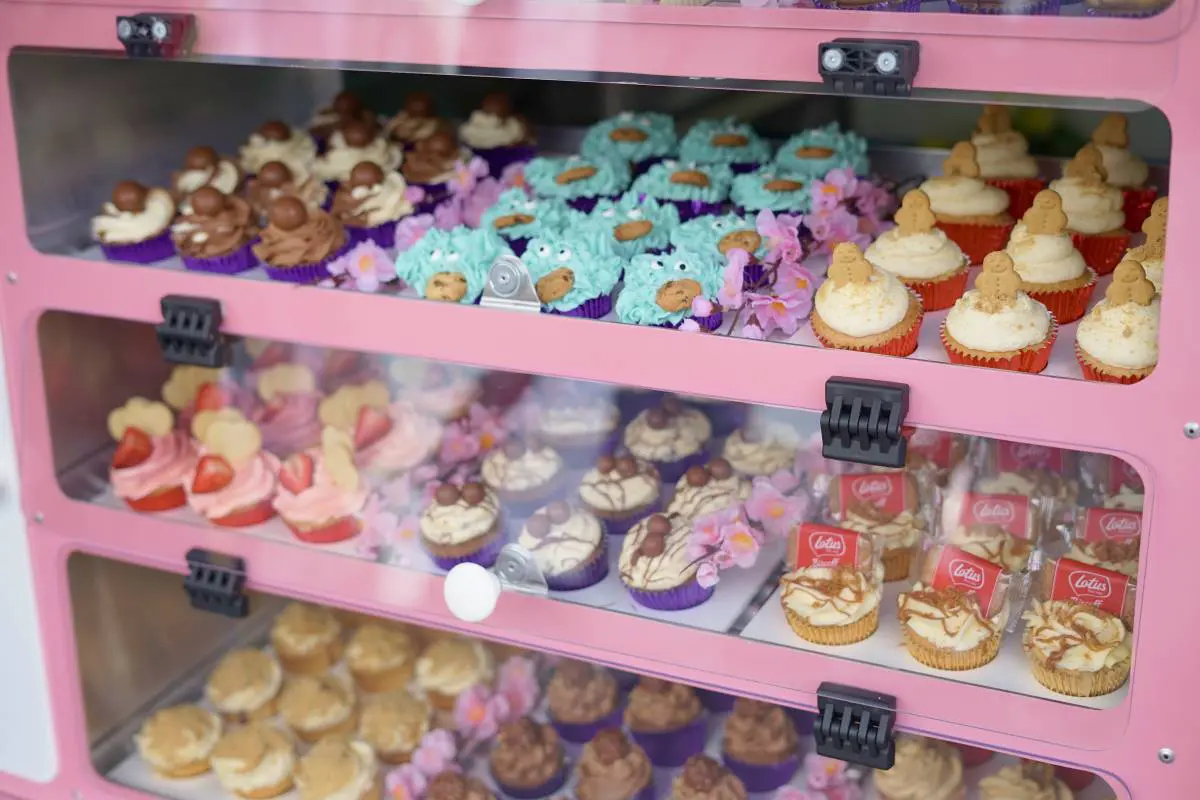 The Vehicle
Vantastec push boundaries to provide customers with temperature-controlled conversions that are well-built and practical.
Our special projects team had in-depth discussions with Nikki to gauge their needs for the vehicle, such as the shelving display areas and how they plan to operate the van.
The vehicle needed to be practical, with the ability to hold a large amount of stock and prepared food platters.
We built them a display area with cake tray holders to safely transport their products, helping provide that 'WOW' factor. The display area at the nearside door can be used for general sandwich and lunch deliveries, but with the ability to carry additional cupcakes where necessary.
The rear display area is designed solely for their deluxe cakes. The shelf areas are finished in frosted pink with internal LED lights inside the shelving sections to light the cakes to their best. A pull out serving/box packing table was incorporated into the shelving along with additional compartments for cake boxes. We even had the cake trays designed especially for the van.
A cash drawer is also included in the rear shelving module, and a port installed for credit card payments. With the rear brightly-lit tailgate acting as a sunshade or rain cover, the van can also be used for serving outside sales as well as inside events.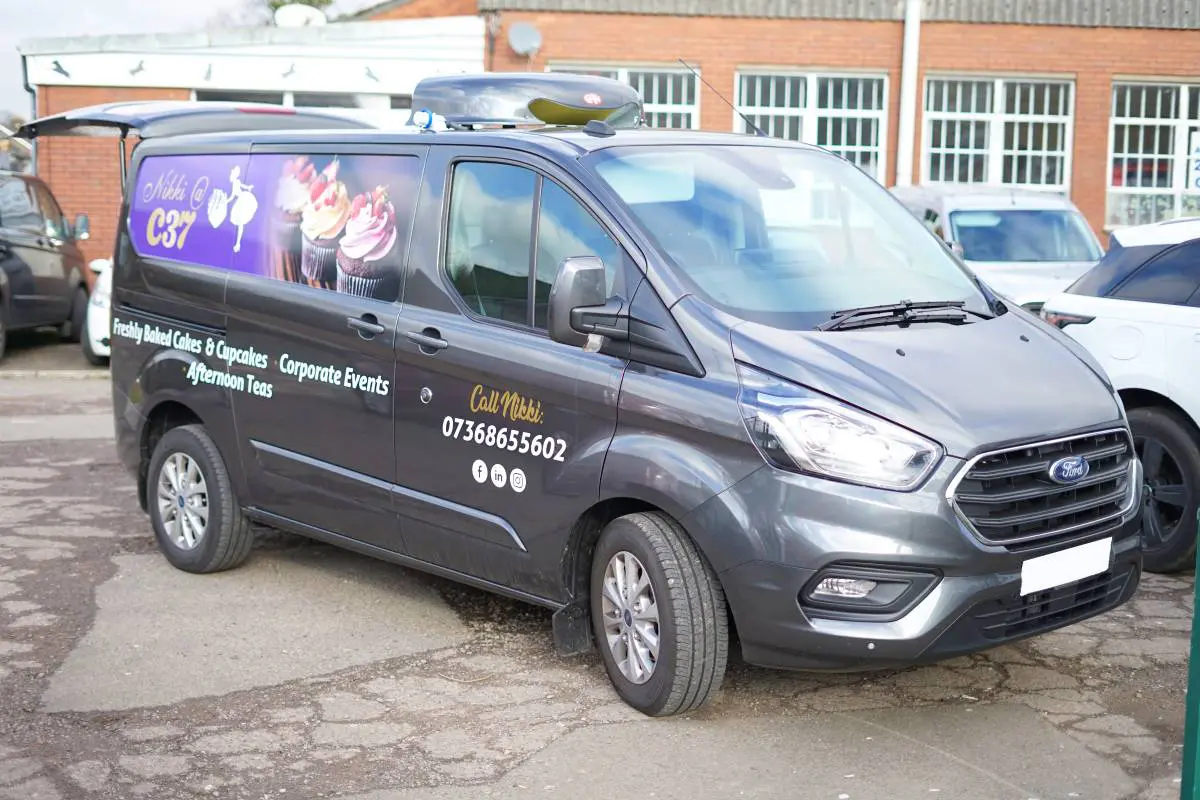 Where you may find it
Nikki @ C37 will deliver handcrafted cakes and deluxe cupcakes for afternoon teas, business customers, nursing and care homes, along with general office lunches and sandwich deliveries.
If you'd like to contact them and book a visit, visit Nikki's Facebook page here. To read more about C37, you can visit their Facebook page here.
To learn more about our conversions, or find the perfect catering van conversion for you, call our office on 01443 811 630 or email sales@vantastec.co.uk.
Related Posts: