Vantastec at the 2019 What Van? Awards
Our Experience at the What Van? 2019 Awards Ceremony
On Thursday, 13/12/18, we took a trip up to London for the 2019 What Van? Awards in the Brewery. Here's how we got on…
We started with an early rise, leaving our hometown of Ystrad Mynach at 7AM to make sure we were in London on time for the awards ceremony. After a few hours and a lot of inner-city London traffic later, we arrived dressed to the nines, ready to have a good time.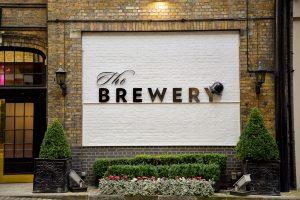 Colin's a bit of a joker…
After a little bit of mingling, we were sat down to a delicious three-course meal and treated to some comedy from the hilarious Tom Ward. During a bit of banter during the set, Colin decided to rename himself Fred, which garnered a few laughs from our table and from the audience when the back-and-forth continued even into the awards ceremony as a supposed double-act.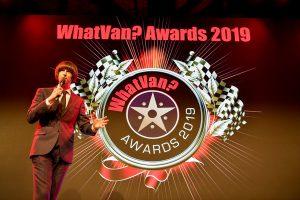 Highly Commended in Converter of the Year!
The first award up was the Converter of the Year, which was the reader-voted category we were nominated in. Unfortunately we didn't win, but to come second out of so many great converters, we're overjoyed. Of course, it's a little disappointing coming so close to the top and just missing out, but it only fuels the drive to do better in 2019!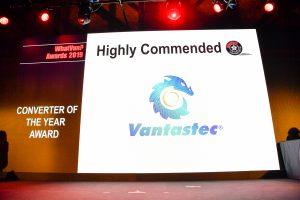 LCV of the Year
Our sponsored category came at the very end, for the Light Commercial Vehicle of the Year, which we were so excited to name. The winners were the joint venture between Citroen, Peugeot and Vauxhall for the Berlingo, Partner and Combo respectively. We can all agree the pooled resources between the three resulted in very worthy winners. We're also one of the first to convert the new Berlingo – it's a great vehicle!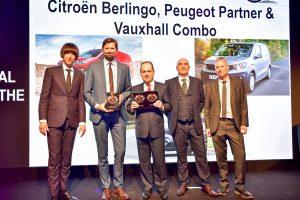 2019 is our year
All in all, we all had a great time and we're over the moon to have been highly commended in the Converter of the Year category. We'd like to give a big thanks to everyone who voted for Vantastec and we hope we keep providing the same great products and service that helped us rank so highly.
Next year is our year, so watch out, 2019! Vantastec is coming for you!