The Top 7 Finance FAQs That You Need to Know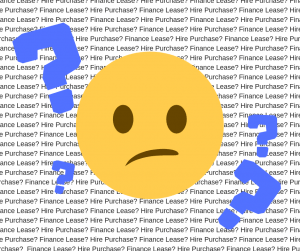 4. How long can I finance my van over?
Vantastec offer 24, 36, 48 and 60-month finance agreements.
5. Can I settle my finance agreement early? 
Hire Purchase – You can choose to pay off any remaining finance in a single lump sum, called a settlement figure. Your HP contract will outline if you'll have to pay any extra fees should you decide to end your finance agreement early.
Lease – A finance lease can be settled at any point during the term, although sometimes only after the first 12 months. However, penalties for doing so can often be high. Details will be set out in the terms and conditions of the agreement.
At the end of the primary period of the agreement, you must have fully paid all the rentals, including any balloon. The customer then has the three options as explained above.
While paying off a finance agreement early won't hurt your credit, keeping it open for the loan's full term and making all the payments on time is viewed positively by the scoring models and can help your credit score.
6. Can I pay a larger sum in addition to monthly payments?
This option is only available with one of our providers and can only be done on an HP agreement.
You'll need to make the payment to the finance company and they'll advise of any additional fees that may occur.
This will result in either a reduction in monthly payments or a choice to lower the term – ask a member of the sales team for more details!
7. What is the min/max deposit on lease and HP?
HP: 
Minimum

VAT plus 10%

Max

–

none
Lease:
Minimum

£1500 plus VAT

Max

–

none
We hope this edition Finance Friday has been useful – as always, if you have any questions for us before applying for finance, contact our finance department. We'll be happy to help! We are a credit broker and not a lender, but always happy to help you make an informed choice.
Related Posts: