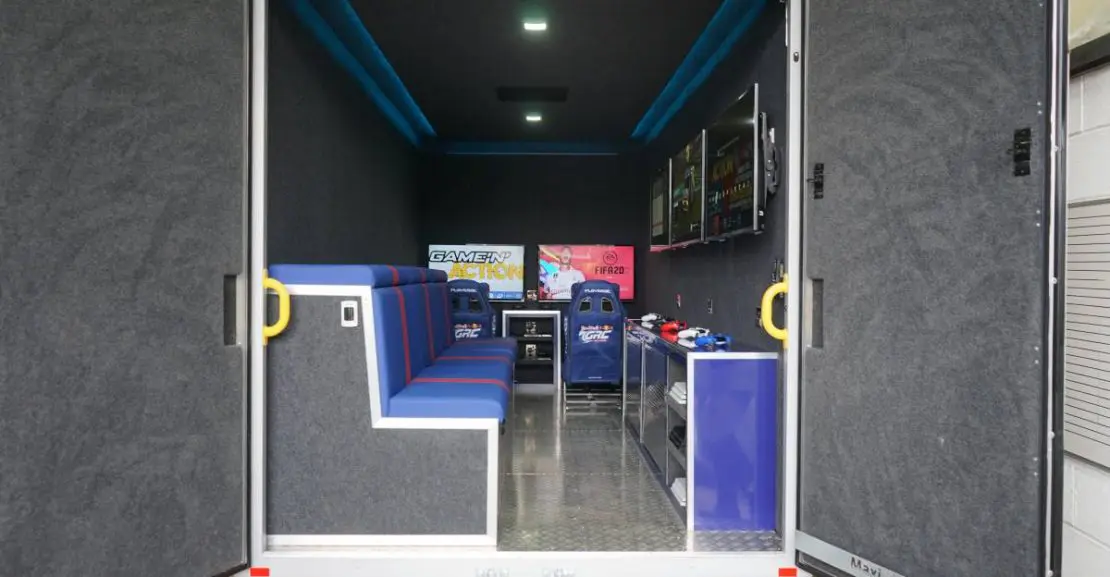 Introducing our newest gaming van conversion
Vantastec is excited to finally reveal our latest gaming van conversion in partnership with Game 'N' Action.
Our specialist conversion team have worked closely with the Game 'N' Action team to develop a state-of-the-art gaming party van, housed in a Renault Master Luton van.
After months of designing, building and putting the finishing touches on the van, Vantastec is extremely proud to finally reveal the finished product – and one of our most ambitious conversions to date.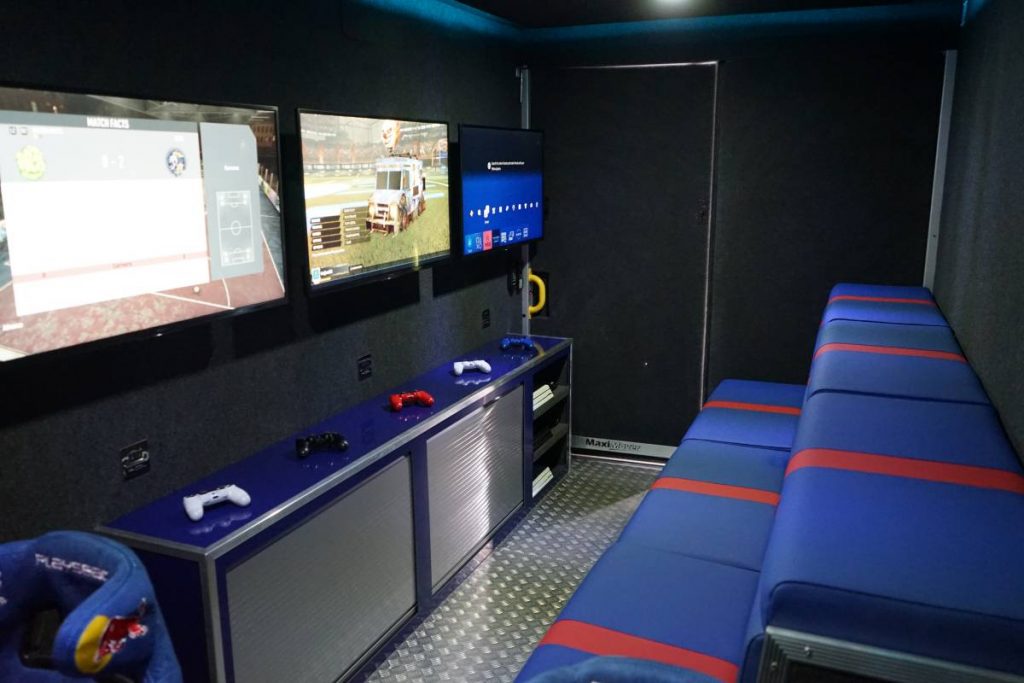 The Van
Drawing inspiration from the gaming van conversion we did for Gaming Squad, as soon as you open the rear barn doors you're greeted by a two-tier bench system with under-seat storage that allows seating for up to 12 guests.
Welcoming the guests on the opposite wall is three HD televisions, each connected with Playstation 4s with all the latest games pre-installed.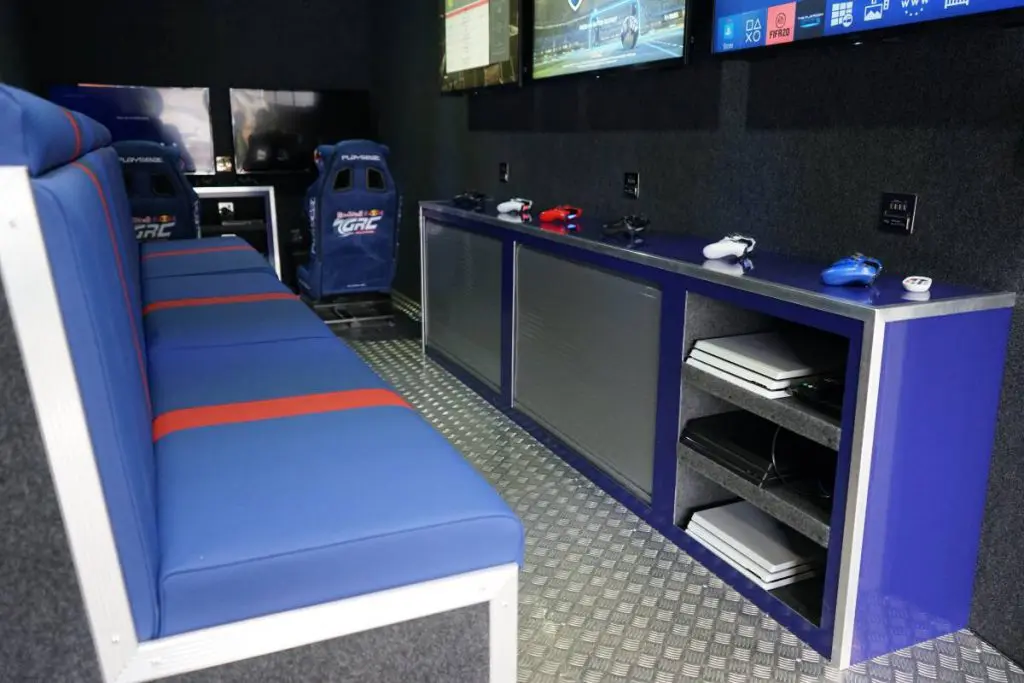 Underneath the TVs, you'll find ports for USB connectivity and storage for all the consoles, controllers and accessories.
Towards the front of the vehicle is the racing area. Two more monitors connected to two more Playstation 4s, complete with stylish Red Bull-branded racing seats with steering wheels and pedals; perfect for high-octane head-to-head fun.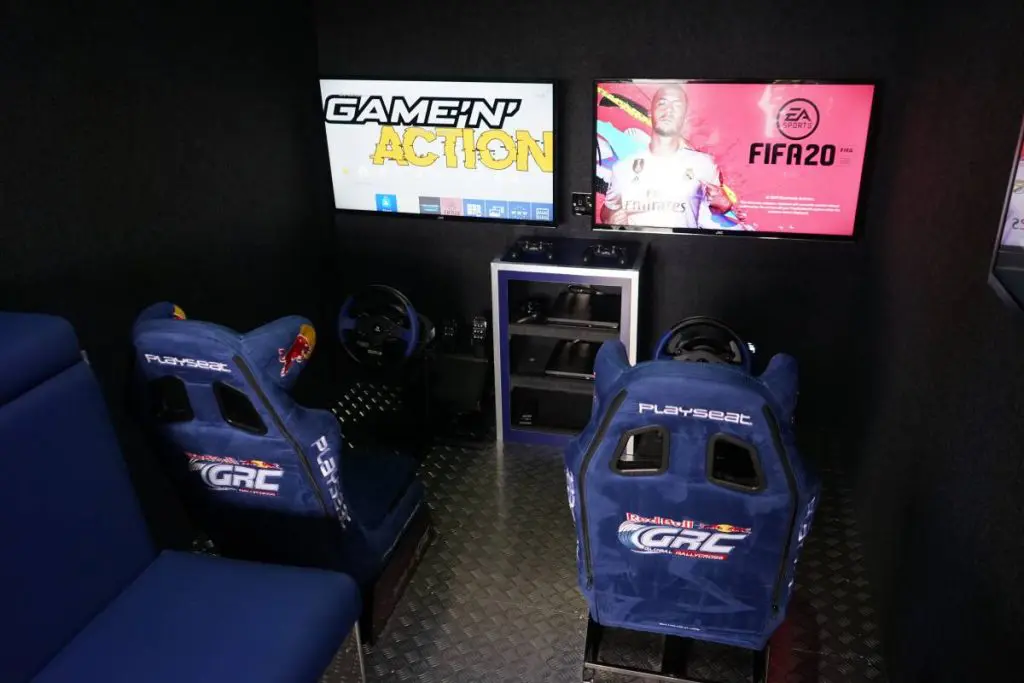 Directly above the racing section, you'll find an additional storage cupboard that stretches across the width of the vehicle for any additional accessories.
The walls and roof are finished with a dark grey carpet, with blue LED lights circulating the roof and white LED lights in the middle. Completing the van is an aluminium floor, providing a robust, easy-to-clean surface that can withstand even the rowdiest of gaming parties.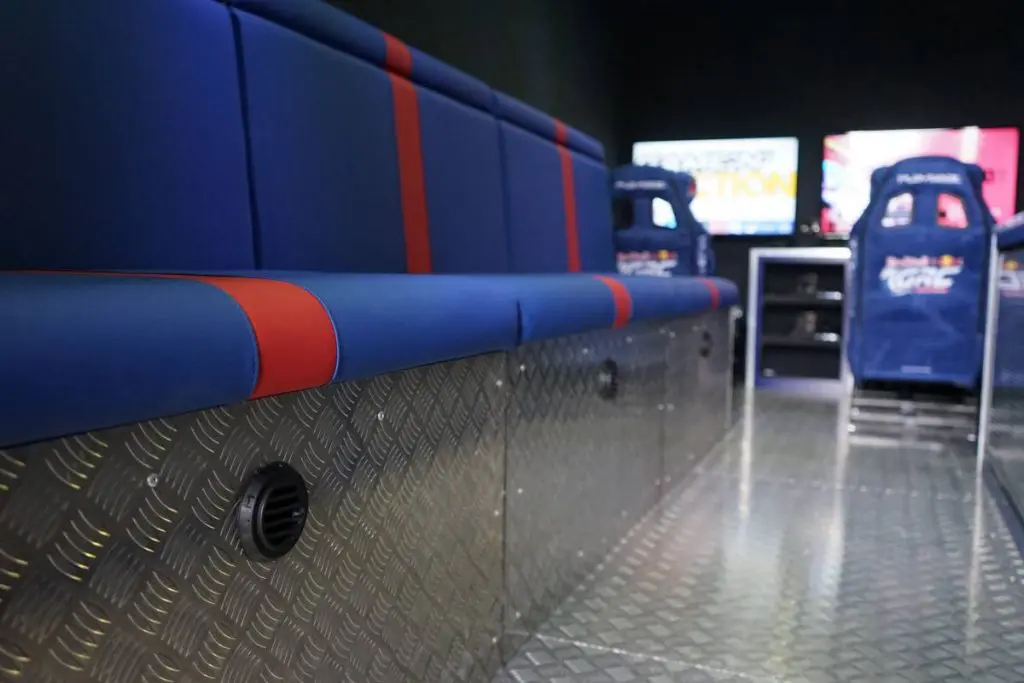 About Game 'N' Action
Game 'N' Action is a mobile gaming/party bus operating in Addlestone, Surrey.
Founder, Maynard Mutamuko, launched the business in March 2020, hoping to create a 'bigger and better' gaming bus than what is currently operating in the area.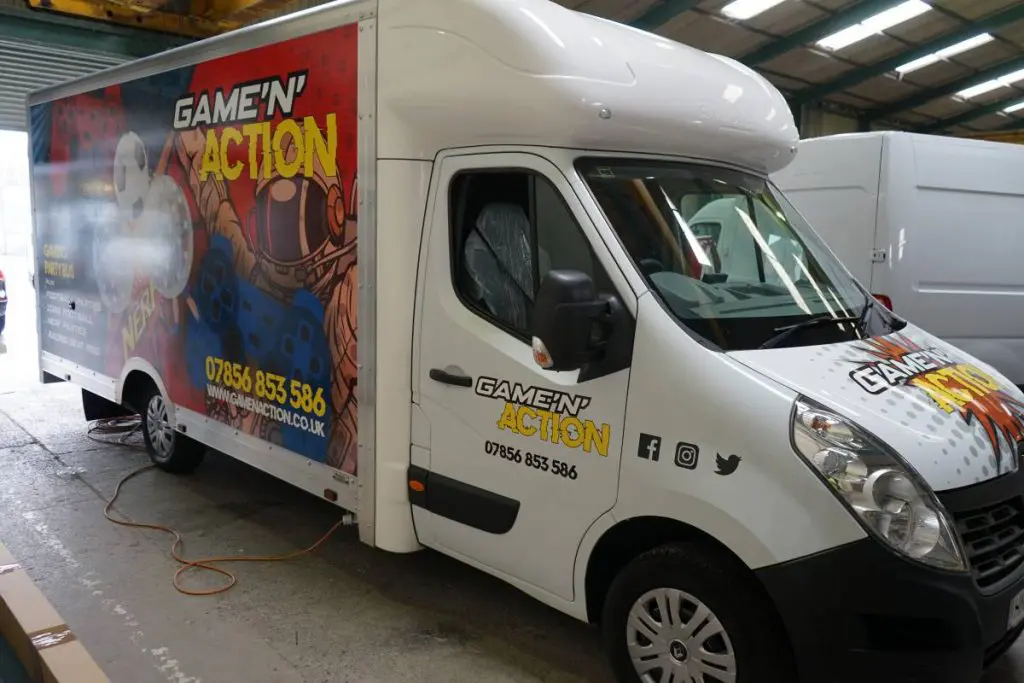 As well as gaming parties, Maynard also offers football, zorb football and nerf parties, creating the party of any child/teenager's dreams.
Game 'N' Action is available to hire for events, birthday parties, festivals, weddings and more. They'll even bring the party directly to your doorstep!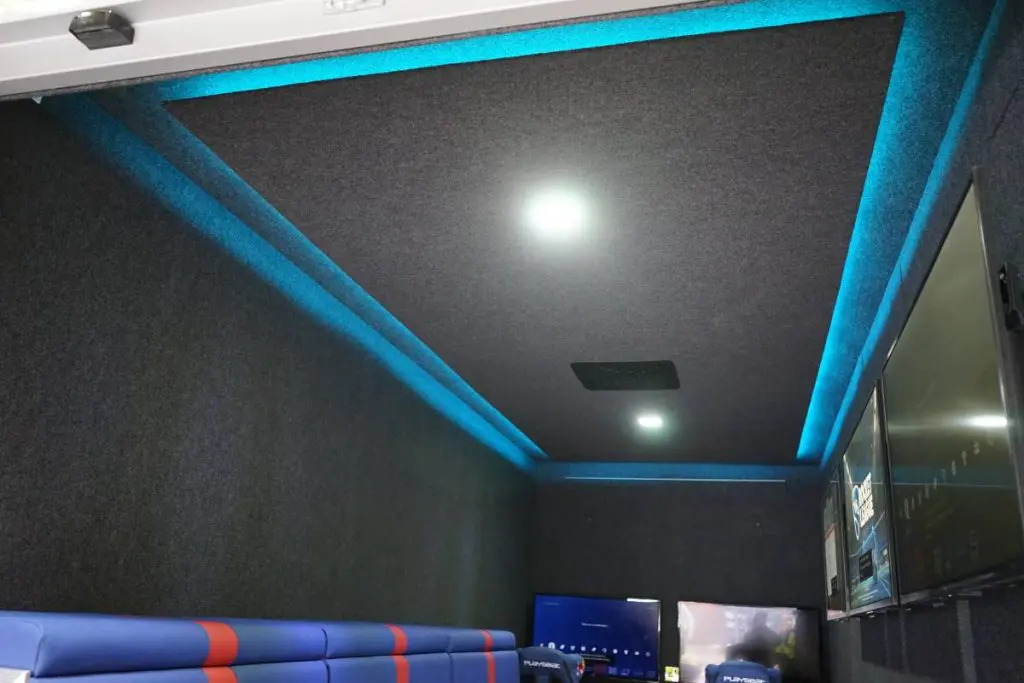 Click here to follow Game 'N' Action on Facebook, and click here to visit their website and submit an enquiry.
If you'd like to learn more about our conversions and how we can help you create your dream business, get in touch with our specialist conversions team here.
Related Posts